If your commercial rooftop air conditioner fails, replace it with a high efficiency unit. You have up to 45 days to apply for saveOnenergy financial incentives after the installation.
---

Sign up for E-Billing and we will plant a tree on your behalf.
Your tree will help re-forestation efforts in the Ottawa area. Find out more.
---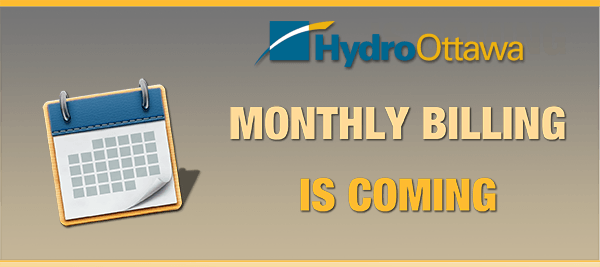 Hydro Ottawa is moving to monthly billing beginning in late 2013.
Once your account has transitioned, you will receive a bill statement every month rather than every two months. Click here for more details.