This interactive bill allows you to find detailed explanations quickly and easily for each section of your bill. Simply use your cursor to highlight a line item of interest and a box will appear providing you additional detail.
Looking for online access to your account balance, payment history and electricity consumption?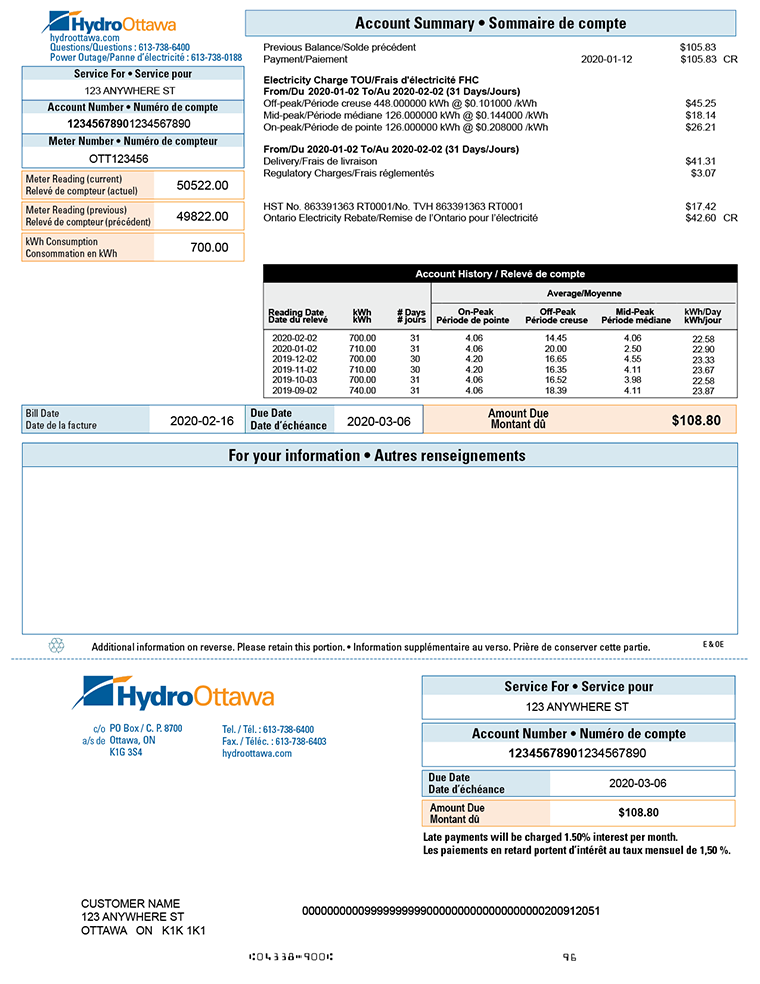 ---
Download the terms and conditions found on the back of every bill.