This interactive bill allows you to find detailed explanations quickly and easily for each section of your bill. Simply use your cursor to highlight a line item of interest and a box will appear providing you additional detail.
Important Notice – Time of Use rates
On March 24, 2020, the provincial government announced a temporary 45-day emergency relief to support Ontarians impacted by the global COVID-19 outbreak. Please note that as of March 24, 2020, households, farms and small business who pay Time-of-Use electricity rates will pay the lowest rate or off-peak rate (10.1 cents/kWh) 24 hours a day, seven days a week.
For more information, please refer to the Ontario Energy Board TOU electricity rates page.
Looking for online access to your account balance, payment history and electricity consumption?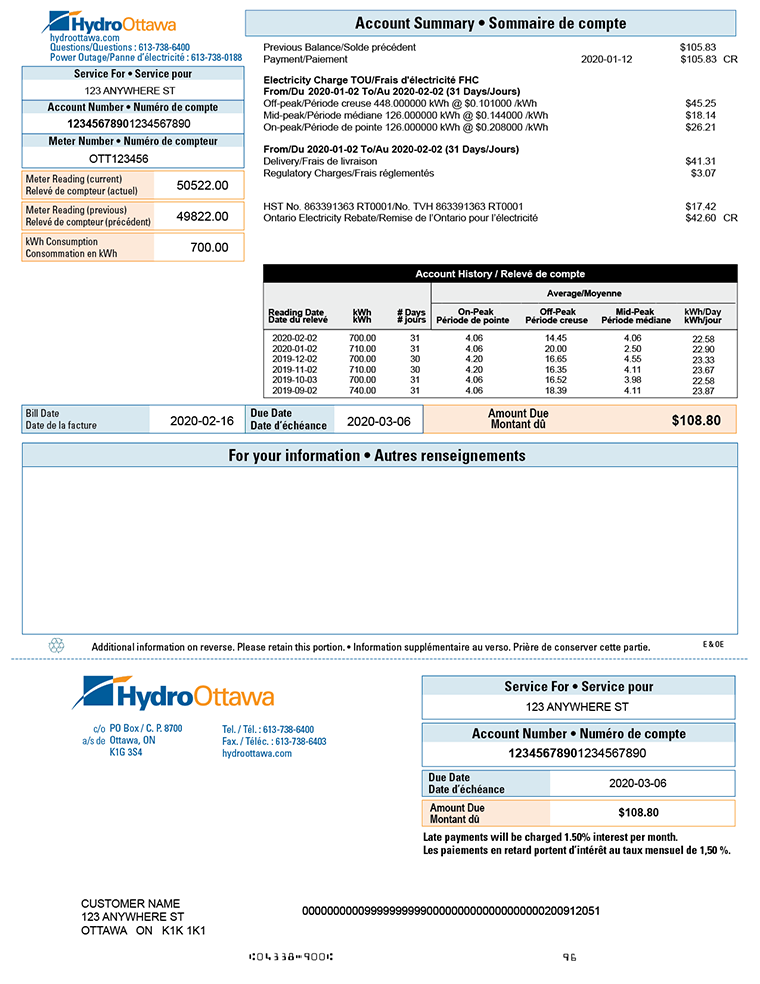 ---
Download the terms and conditions found on the back of every bill.