The Affordability Fund Trust (AFT) provides free energy-saving upgrades to eligible residential customers who do not qualify for low-income financial assistance programs. The AFT can help you lower your home's energy use and your electricity bill.
If you qualify for assistance you will receive one of three energy efficiency improvement packages. The level you qualify for depends on your net income and average energy bill.
Depending on the level of support, you may receive an in-home visit from a Home Energy Advisor, a Home Energy Plan and upgrades that include ENERGY STAR® appliances, insulation, and/or an ENERGY STAR® heat pump.
If you own, rent or lease a primary residence in Ontario and you are the utility account holder you are eligible.
Check out the online calculator at AffordabilityFund.org. You can self-enroll online at AffordabilityFund.org or call 1-855-494-FUND (3863).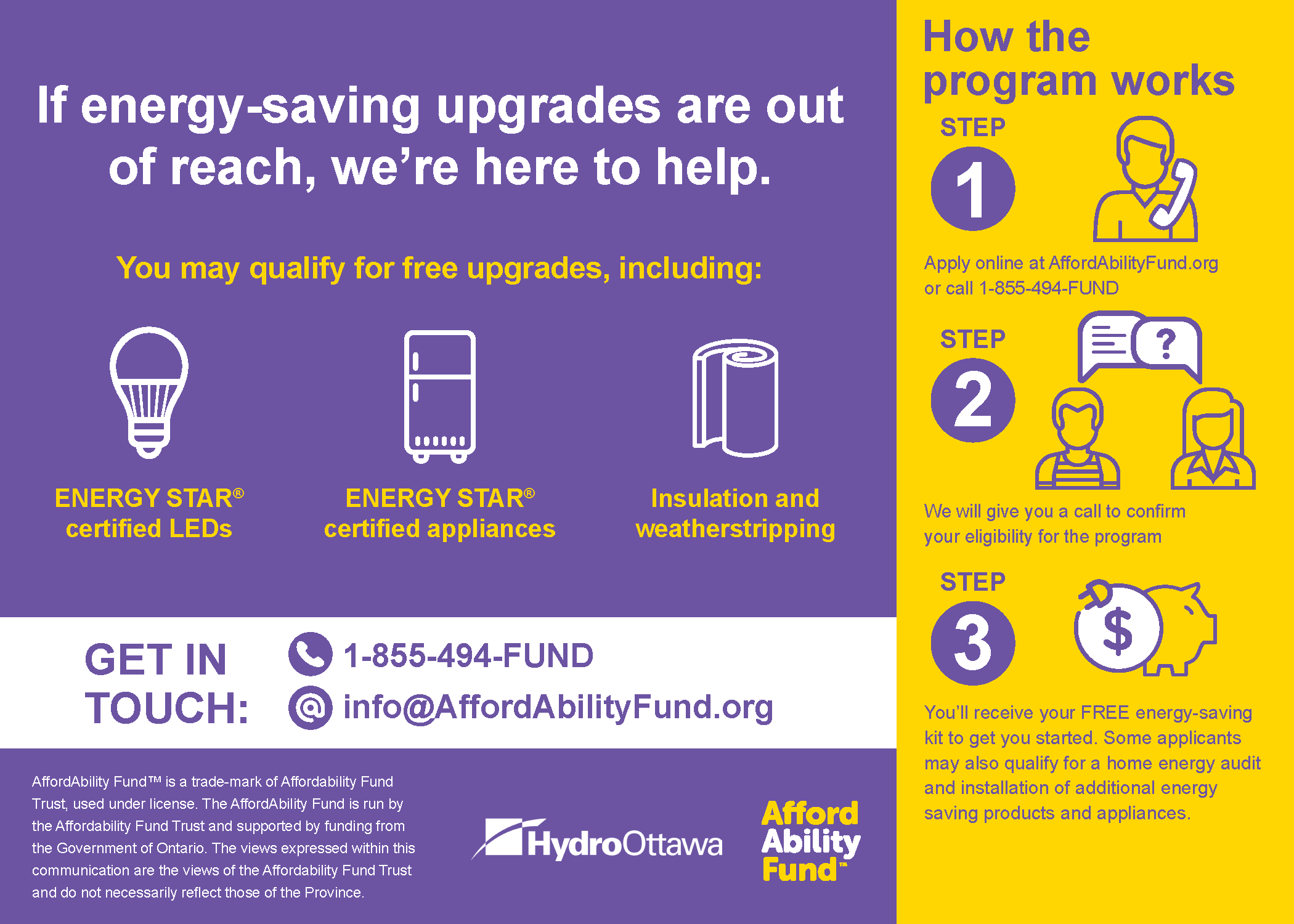 Sample Packages