The Affordability Fund Trust (AFT) provides free energy-saving upgrades to eligible residential customers who do not qualify for low-income financial assistance programs. The AFT can help you lower your home's energy use and your electricity bill.
If you qualify for assistance you will receive one of three energy efficiency improvement packages. The level you qualify for depends on your net income and average energy bill.
Depending on the level of support, you may receive an in-home visit from a Home Energy Advisor, a Home Energy Plan and upgrades that include ENERGY STAR® appliances, insulation, and/or an ENERGY STAR® heat pump.
If you own, rent or lease a primary residence in Ontario and you are the utility account holder you are eligible.
Check out the online calculator at AffordabilityFund.org. You can self-enroll online at AffordabilityFund.org or call 1-855-494-FUND (3863).
NOTE - A few changes to the delivery of the Affordability Trust Fund (AFT) have been made in light of COVID-19. These changes are being initiated given the current public health environment to safeguard the well-being of employees, customers and the third parties involved in the process.
Effective immediately:
With customer agreement, the delivery of Level 1 Home Energy Kits will continue. Customers may choose to have the delivery of their Kit deferred, with arrangements made that meet their needs.
Submissions for Level 2 and Level 3 support will continue to be accepted and reviewed, however, work will not be scheduled for in-home assessments, estimates or installations until further notice.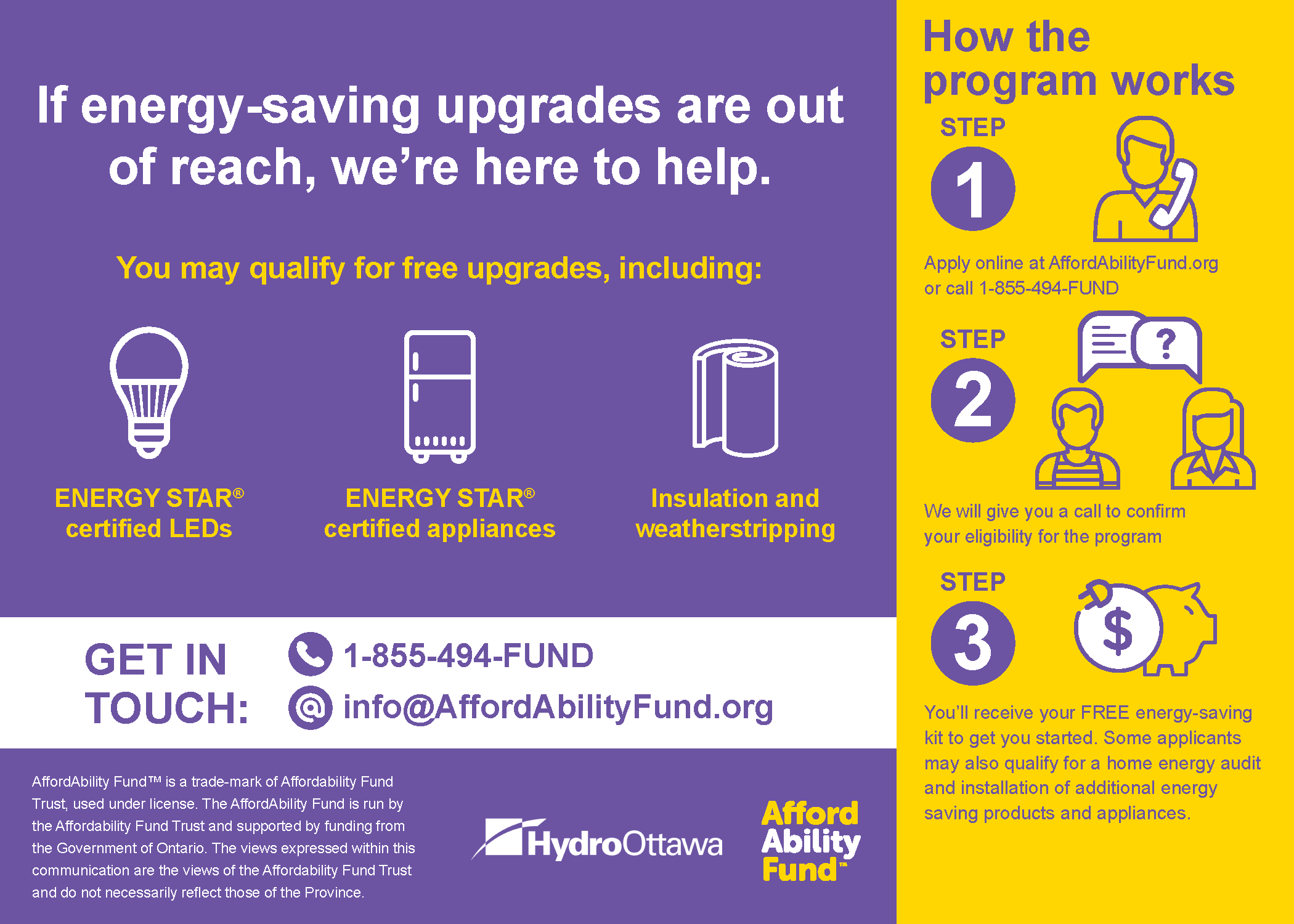 Sample Packages