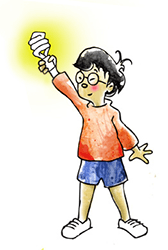 Electricity is a type of energy that we use to power our homes all day, every day. The refrigerator, lights, television and much more wouldn't work without it! There's a lot to learn about electricity: how it was discovered, how it is made, how it gets to our homes, how it delivers power to machines, and much more…
But these might be the two most important lessons to remember:
Electricity can be dangerous, so you need to know how to stay safe.
Always look for ways to save electricity—that saves money, and saves our planet too!
On this site you can learn how to stay safe and save electricity, find out cool facts, play online games and more.
Let's explore electricity!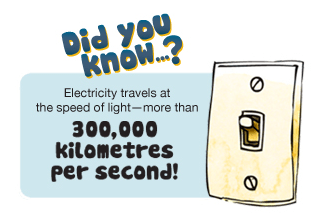 Click here for more fun facts.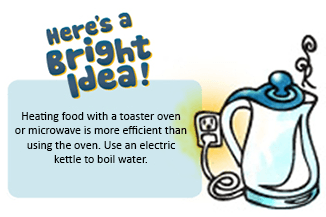 Click here for more tips to Stay Safe and Save.