On July 31, 2020, the AffordAbility Fund program will come to a close, after which new applications will no longer be accepted. 
After receiving over 203,000 applications over a period of almost three years, the funds for this program have been fully committed. To learn about other ways that the Ontario Government is supporting electricity customers who are struggling with their bills, visit Hydro Ottawa's financial assistance page.
The AffordAbility Fund provides free energy-saving upgrades to eligible residential customers who do not qualify for low-income financial assistance programs. The AffordAbility Fund can help you lower your home's energy use and your electricity bill.
If you qualify for assistance you will receive one of three energy efficiency improvement packages. The level you qualify for depends on your net income and average energy bill.
Depending on the level of support, you may receive an in-home visit from a Home Energy Advisor, a Home Energy Plan and upgrades that include ENERGY STAR® appliances, insulation, and/or an ENERGY STAR® heat pump.
If you own, rent or lease a primary residence in Ontario and you are the utility account holder you are eligible.
Check out the online calculator at AffordabilityFund.org. You can self-enroll online at AffordabilityFund.org or call 1-855-494-FUND (3863).
Hydro Ottawa has partnered with the United Way East Ontario to provide our customers with information and access to other vital assistance programs when facing financial hardship. While our community is struggling with the effects of the Covid-19 global crisis, many more people will need access to support. To find out more, and connect with a United Way Outreach Coordinator email [email protected].
NOTE - A few changes to the delivery of the AffordAbility Fund have been made in light of COVID-19. These changes are being initiated given the current public health environment to safeguard the well-being of employees, customers and the third parties involved in the process. Procedures are in full compliance with the Ontario Health & Safety Guidelines (OHSA and the Ontario Chief Medical Officer of Health). Read more
Effective immediately:
The delivery of Level 1 Home Energy Kits will continue. Customers may choose to have the delivery of their Kit deferred, with arrangements made that meet their needs.
Submissions for Level 2 and Level 3 support will continue to be accepted and reviewed.
Customers who are ready for their Level 2 and Level 3 Assessment will be offered the option of an In-home assessment or a Virtual Assessment.  Those who wish to postpone their assessment or installation will not be penalized.
Virtual Home Assessments include a video conference with the customer where the auditor would lead the customer around the home providing energy efficiency education and the collection of household information required from the program.
In-Home Assessments and/or Installation of Appliances, HVAC, Insulation measures include additional procedures. This includes screening questions at the time of booking, physical distancing in the home, the use of face mask and disposable gloves during the appointment, and sanitization of all tools and equipment before and after use. Customers will also be asked to open all doors and turn on lights before the service team member arrives wherever possible.
Prior to booking, households will be screened to ensure people who have recently travelled out of the country, are not feeling well, or suspect they have been exposed to COVID-19 are not visited until it is safe to do so using the following screening questions.
These questions include but are not limited to:
Has anyone at the site been exposed to COVID-19?
Has anyone at the site recently shown symptoms similar to that of COVID-19? (Fever, cough/sore throat, difficulty breathing, muscle aches/headaches, runny nose, etc.)
Has anyone at the site had close contact with anyone who has been exposed to or recently has shown symptoms of COVID-19?
Has anyone at the site travelled outside of Canada within the last 14 days or had close contact to someone who has travelled outside the country in the past 14 days?
If the answer is yes to any of these questions the booking of the home visit will not proceed and the customer will receive a follow-up call to rebook at a minimum of 14 days out.
If the customer answers "no" to ALL of the above questions, the booking of the appointment will proceed, with the following parameters in place:
Social and physical distancing of at least two meters (6 feet) between persons must be maintained at all times.
iAll service team members will wear a face mask and disposable gloves during their home service appointment.
All tools and equipment will be sanitized before and after use.
To minimize contact with surfaces in the home, customers will be asked to open all doors and turn on lights before the service team member arrives wherever possible.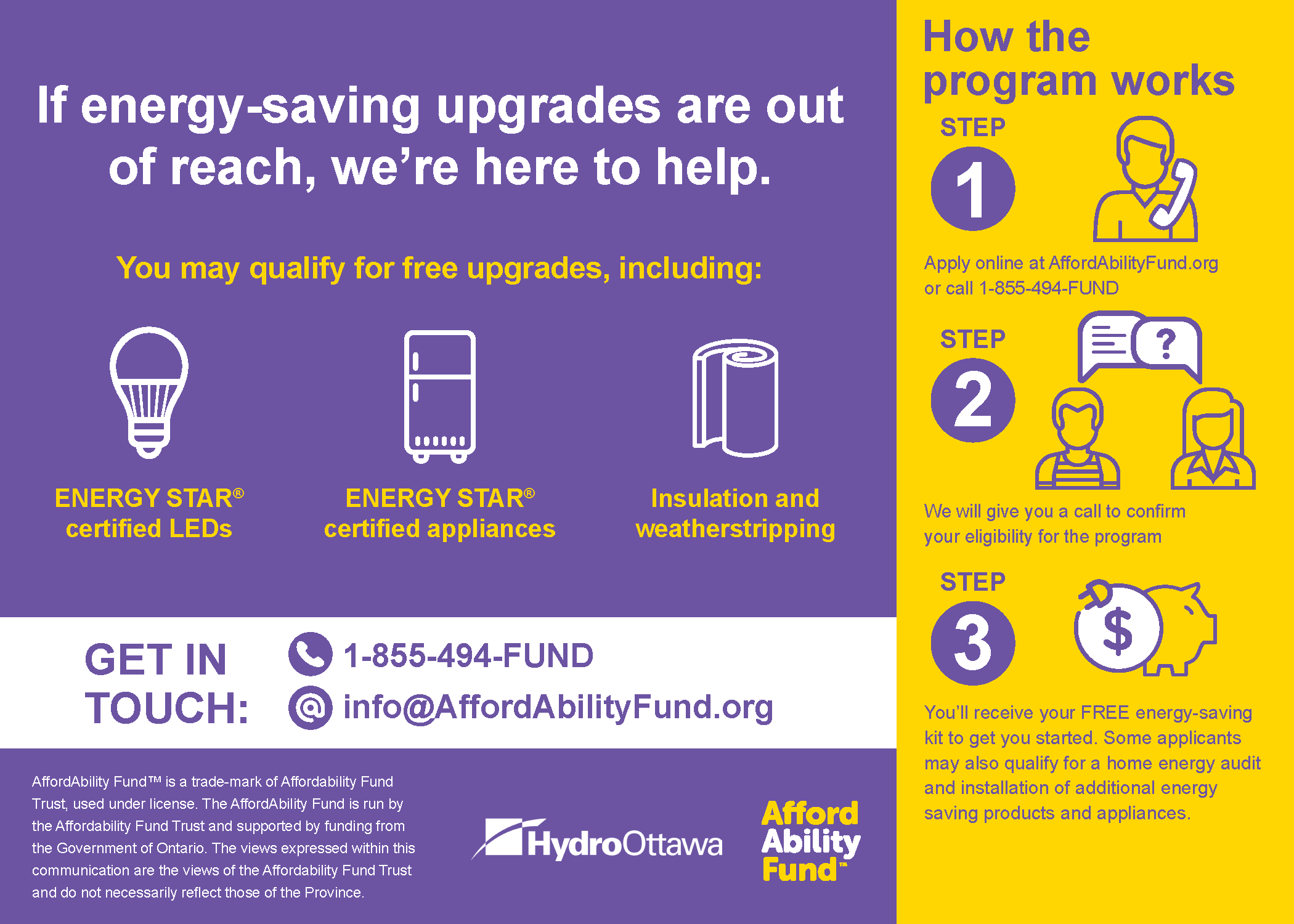 Sample Packages