The Bells Corners Station Expansion Project is being completed as an essential requirement to increase electricity supply and improve reliability to the College ward.
What will this project include 
Increased construction, excavation activities, traffic control and lane reductions 
Removal of chain-link fence, mature trees and hedges on Hydro Ottawa property to accommodate the construction of the new station
Installation of new concrete wall around the station's perimeter (pending City approval)
Why we are moving forward with this project
Hydro Ottawa equipment located in this area is reaching end of life. Once the newly-expanded Bells Corners station is complete, it will provide the neighbourhood and overall College ward with an increase in electricity supply to meet a growing demand, and improve the overall safety and reliability of our system, preventing larger and longer unplanned outages from occurring in the future.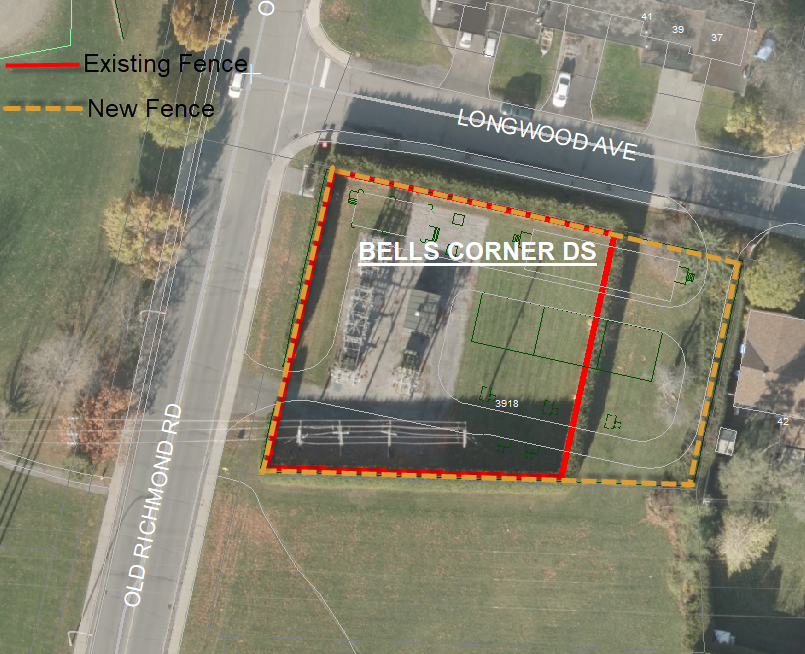 If you missed it
See the below link for general FAQs associated with planned projects scheduled by Hydro Ottawa.   Included is an additional link for residents to review details regarding the sound barrier that will be replacing the vegetation currently surrounding the Bells Corners Station. 
If you have any questions, please email us at [email protected] (Community Relations).