The Britannia Bay Pole Replacement Project  is being completed as an essential requirement to replace the overhead equipment to maintain the electricity capacity required to provide power to the Bay ward.
What will this project include 
Changing 23 poles located along Wylie Avenue, Kempster Avenue, Burland Street, Boyce Avenue, Walter Street and Carling Avenue 
Replace aging infrastructure
Why we are moving forward with this project
Hydro Ottawa equipment located in this area is reaching end of life.  As a result, it is essential to replace this equipment to ensure the overall reliability of the electricity distribution system in the area moving forward.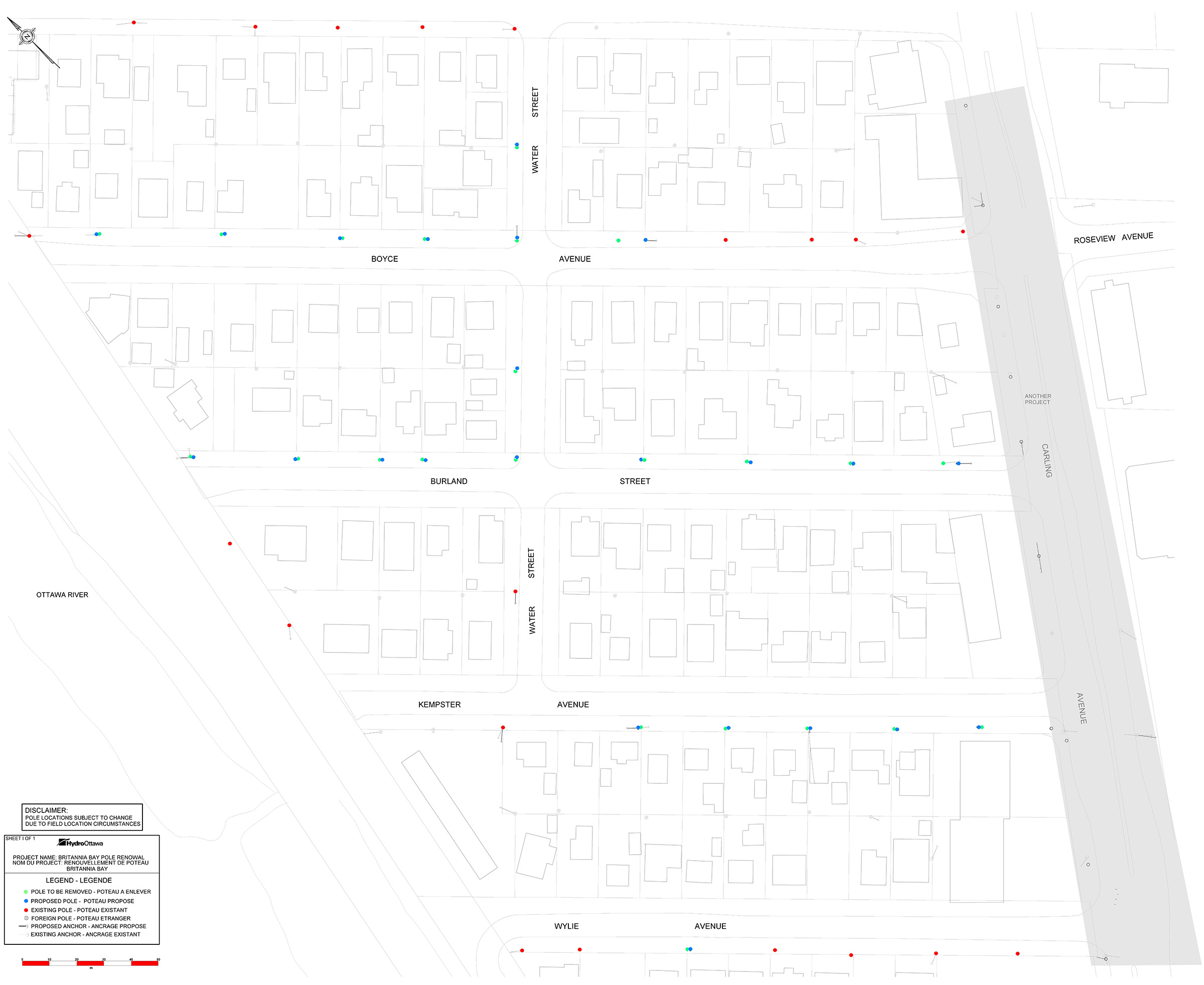 We want to hear from you
On March 29, 2021, from 12:30 p.m. to 1:15 p.m., we will be hosting a virtual open house where impacted residents and/or businesses will have the opportunity to learn more about the project itself, key timelines, but most importantly ask questions and provide feedback.  If this time does not work for you, not to worry.  A second open house will be held on March 30, 2021 from 6:45 p.m. to 7:30 p.m. 
These information sessions will include a short presentation by the lead project designer, followed by a chat bot question period.
To participate via your computer or smartphone, please register using the link below by providing your full name, street name, and email address. You will then receive a confirmation email, along with the open house access link.
Registration Link for March 29, 2021, from 12:30 p.m. to 1:15 p.m.
Registration Link for March 30, 2021 from 6:45 p.m. to 7:30 p.m. 
If you can't attend
For those who cannot attend, the presentation will be made available on this page afterwards. If you have questions about the project, or you would like to receive project updates, please email us at [email protected] (Community Relations)