The Sunview Drive Cable Renewal Project is being completed as an essential requirement to replace both the overhead and underground equipment to maintain the electricity capacity required to provide power to the Innes ward.
What will this project include 
Installation of of concrete ducts on Sunview Drive, Belcourt Boulevard, Larkhaven Crescent, Des Grives, Des Serin Lane
Removal and replacement of 21 transformers located on impacted streets
Excavation and replacement of underground cables located in this area
Why we are moving forward with this project
Hydro Ottawa equipment located in this area is reaching end of life.  As a result, it is essential to replace this equipment to ensure the overall reliability of the electricity distribution system in the area moving forward.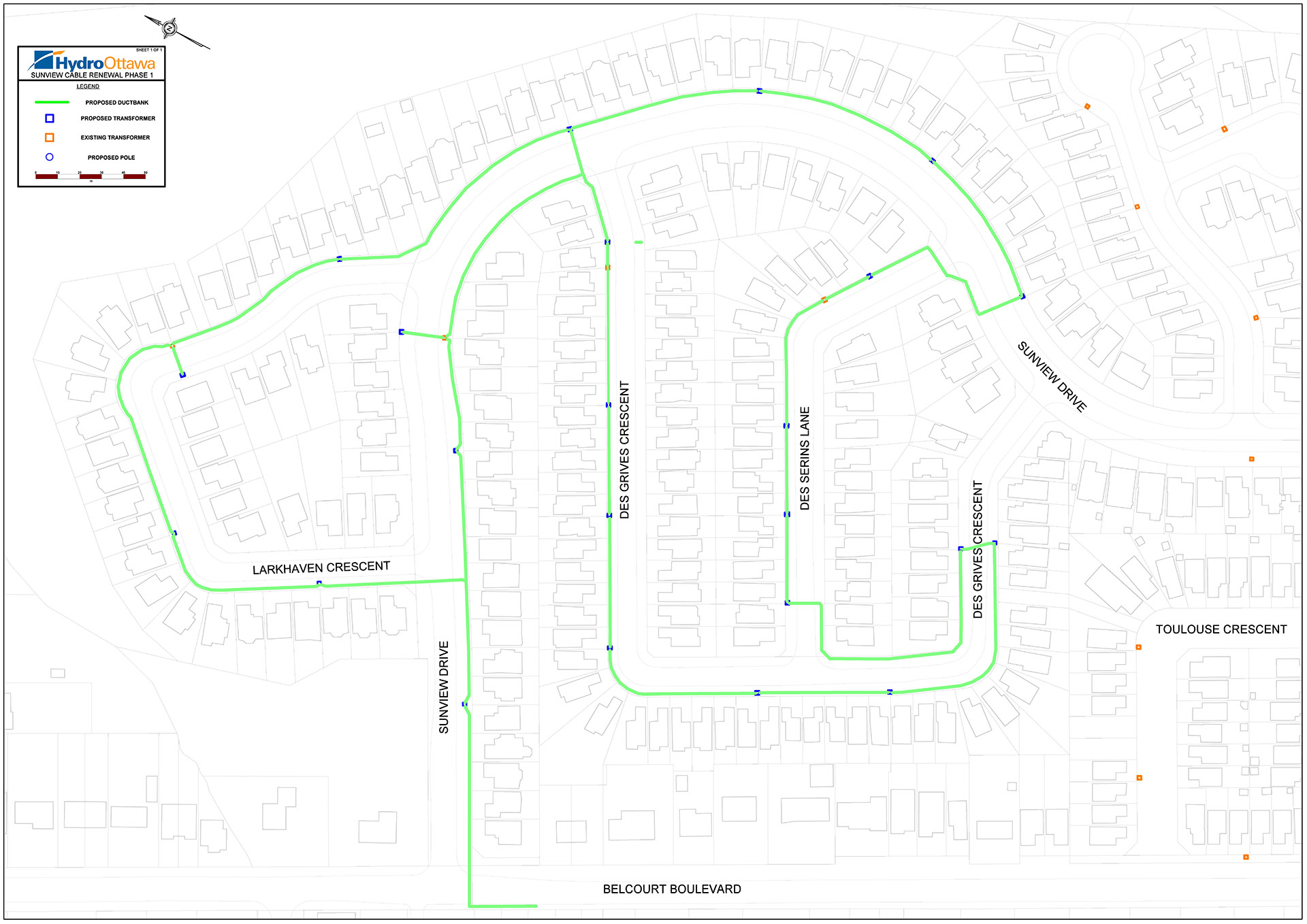 If you missed it
In case you weren't able to attend the virtual Open House for the Fallowfield project on January 11 and 12, below are some of the top questions and answers.
Sunview Drive Cable Renewal FAQs
System Designer / Project Manager
If you still have questions about your specific property, please contact John Sodja at [email protected]