Hydro Ottawa is committed to delivering the highest levels of customer service and safety. To achieve this goal, we regularly evaluate, replace and upgrade equipment in your area – and across the region's electrical distribution system.
Starting April 5, 2021, Hydro Ottawa will be undertaking a project to replace 11 poles as well as aging infrastructure along Bearbrook Road and Centrepark Drive. Pole replacement involves excavating and replacing existing poles located on your street and/or in your backyard. Tree trimming will also be required.
You may notice increased construction presence throughout the duration of the day, including excavation activities and construction vehicles.Traffic control, lane reductions, closure to bicycle lanes and sidewalks as well as signage will be implemented.  To minimize noise concerns, we will ensure that the majority of the work is completed weekdays between 8 a.m. and 5:00 p.m.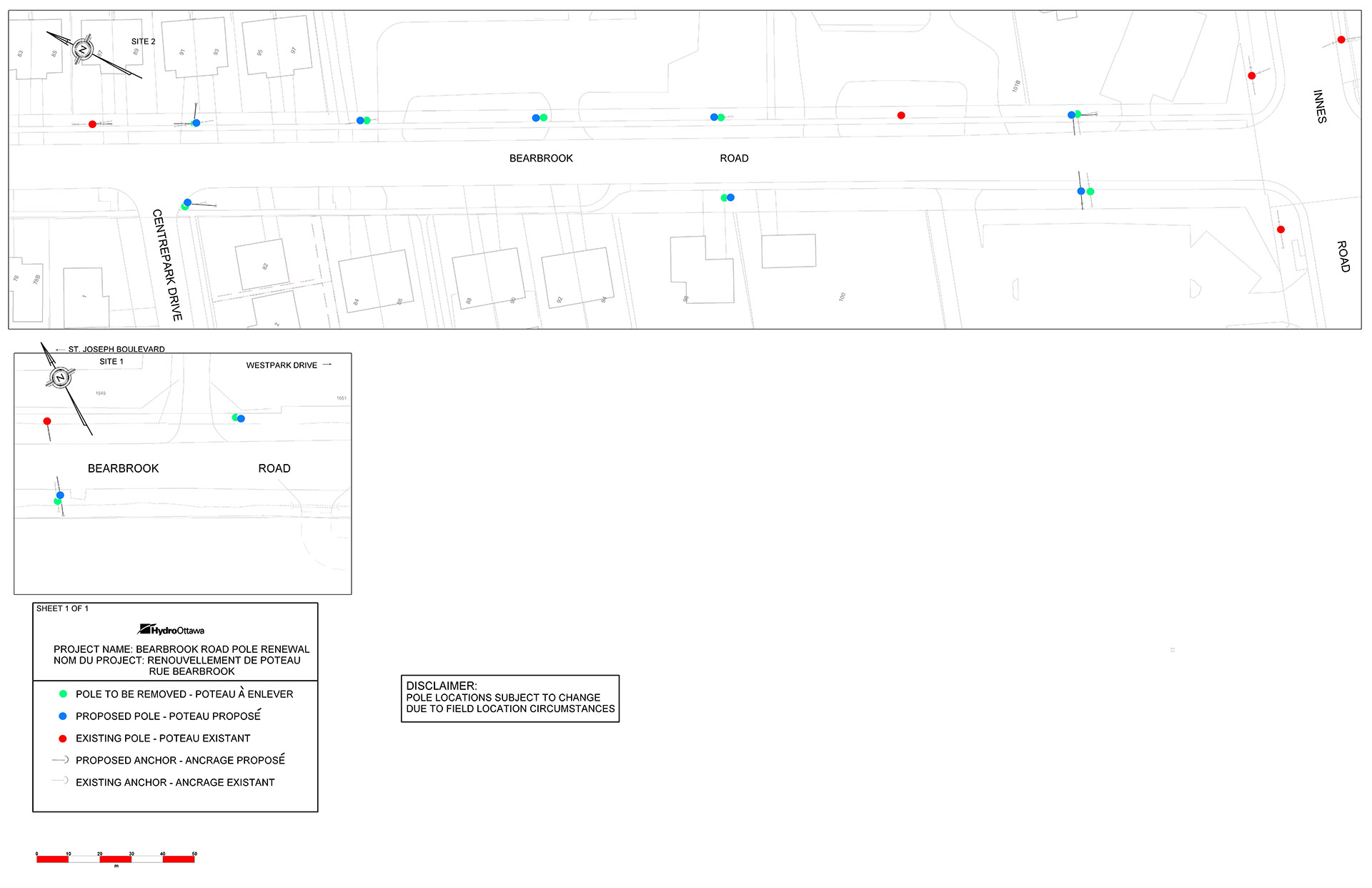 Planned power interruptions are expected during the length of this project. Those directly impacted will be notified a minimum of 72 hours prior to the outage taking place, by phone/text/email as well as written notification. Below are the details of the upcoming project: 
Streets:                                   Bearbrook Road, Centrepark Drive
Start date of project:            April 5,  2021
End date of project:              September 3, 2021
Total customers impacted: 26
Contractor on site:                Teraflex Construction