Demand for electricity in the south Nepean area has almost doubled since 2002. Over the next twenty years, electricity needs in the community are expected to more than double once again due to planned residential and commercial development.
In order to ensure that south Nepean has the power to grow, Hydro Ottawa Limited (Hydro Ottawa) and Hydro One Networks Inc. (Hydro One) are planning for new electricity facilities to strengthen the electricity system that serves the community.
Hydro Ottawa and Hydro One began civil construction in late 2019 after the Ontario Energy Board issued a Decision and Order to proceed with the Power South Nepean project. Construction will continue to be staged over the next two years, with the new facilities expected to be in service by March of 2022.
Image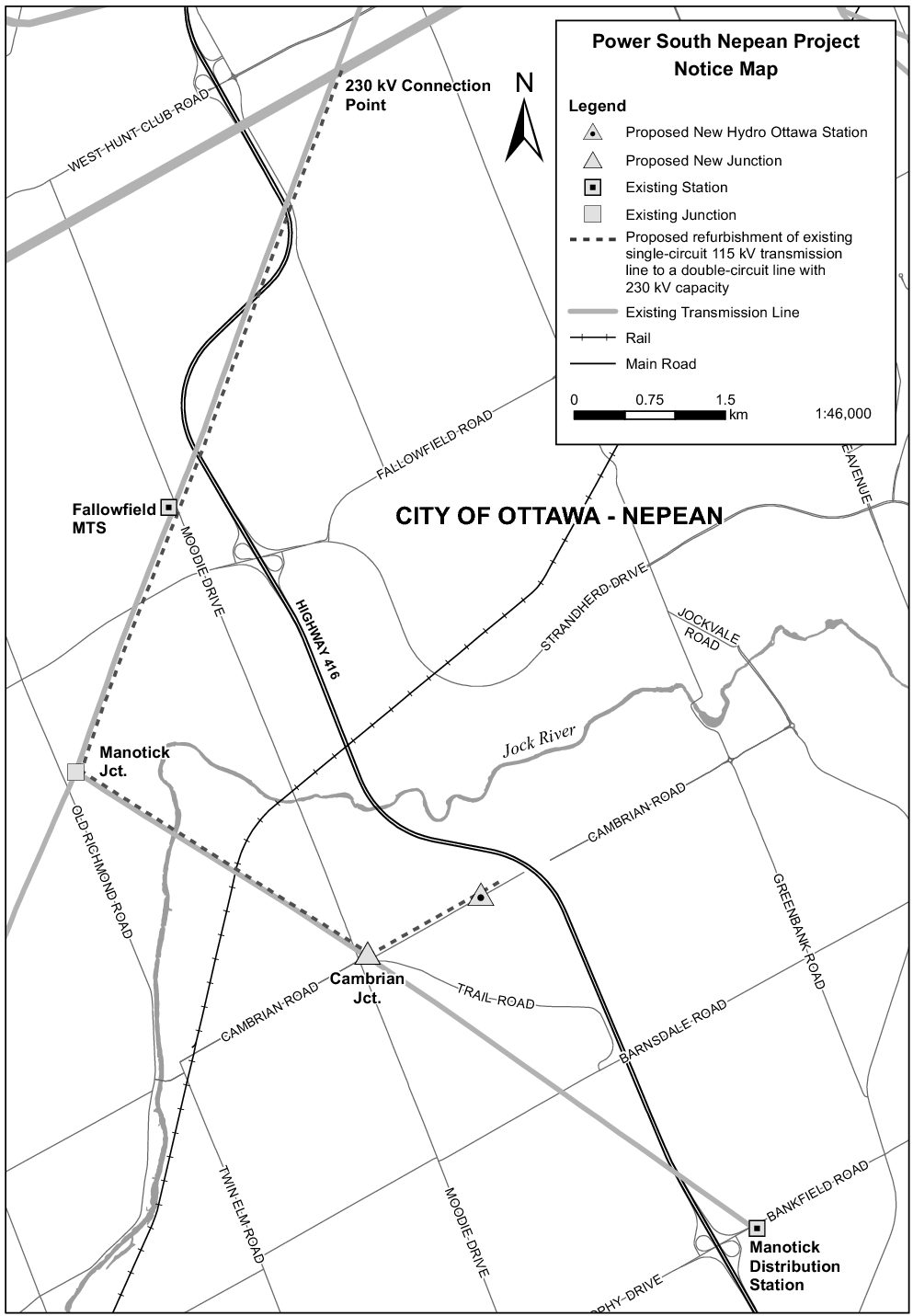 While construction on the 24 acre site on Cambrian Road continues, Hydro Ottawa has entered into an agreement with the Rideau Valley Conservation Authority (RVCA) to dedicate 4 acres for reforestation  and 15 acres for the planting of a pollinator meadow. Planting commenced in May 2020 and will be adjacent to the 5 acre site designated for the new station.
By the time the station is energized in 2022, it is expected that the pollinator meadow will be in bloom for Monarch butterflies, bees and other pollinators. This initiative will help pollinator populations to recover right here in the south Nepean area.
Hydro Ottawa is thrilled to partner with the City of Ottawa, Rideau Valley Conservation Authority and Canadian Wildlife Federation, with support from the Ontario Trillium Foundation.
Hydro Ottawa is supplying the land and covering the costs of the project, including site preparation, professional seeding/native seed mix, and annual maintenance. As a community-minded company, Hydro Ottawa has a role to play in protecting the environment where we operate, and supporting our City's green initiatives and targets.
To find out more details about the project including the public consultations that were undertaken, visit our dedicated Power South Nepean web page to learn more.