Monthly Billing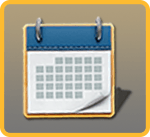 Hydro Ottawa is moving to monthly billing.
A monthly bill will provide you with a more current view of your consumption history. It will reflect a shorter consumption cycle, which may assist you with managing your household budget. Monthly billing also aligns Hydro Ottawa's billing frequency with other utilities that bill monthly, such as gas and telephone.
During the months of March and April, you will receive a transition bill as part of the change from bi-monthly to monthly billing. The transition bill may not represent the regular 30 day billing period (could be 22 to 66 days).
The first monthly bill will arrive approximately 30 days later. The timing of your first monthly bill will depend on a number of factors as we implement the changes.
For more detailed information read our Frequently Asked Questions
---
Did you find this page useful?