peaksaver PLUS

---
The free thermostat and energy display offer is now closed.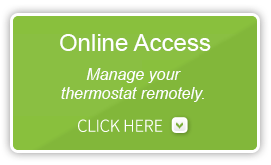 You and 35,000 Ottawa households are helping to reduce stress on our power grid when it is needed most – hot days in the summer.
Thank you for your ongoing participation!
How it works
A few times a summer, during times of peak electricity demand, your thermostat may be signalled to pause and release your central air conditioner in intervals of 18 minutes off and 12 minutes on, over a maximum of four hours.
Your furnace fan will continue to operate so you likely won't notice a difference in temperature.
Activations only occur on weekdays between 12 p.m. and 7 p.m. from May 1st to September 30th. Activations never occur on weekends or statutory holidays.
You can opt out of an activation in advance by calling 1-866-813-2226.
About your thermostat
Questions? Call 1-866-813-2226.
---
About your Energy Display
Questions? Visit bluelineinnovations.com or call 1-866-607-2583
---
---
Is this page useful?