Currently:
Mid Peak
Demand on the provincial grid is lower than at its peak but still considered high. If you can, try to postpone using high consumption devices until off-peak hours.
-- Basic Time of Use Timeline -->
Prices effective January 1, 2018
| Off-Peak: 6.5 cents/kWh | Mid-Peak: 9.5 cents/kWh | On-Peak: 13.2 cents/kWh |
| --- | --- | --- |
-- Current Rates -->
Time-of-Use rates are designed to promote conservation and reduce peak demand for electricity. Peak demand happens when we all use electricity at the same time. Unlike most commodities, electricity cannot always be stored and must be generated in real time to meet Ontario's needs.
With Time-of-Use rates, there is a financial incentive for you to conserve energy and to shift some consumption away from on-peak periods.
Reducing peak demand is good for the environment because the power plants used to meet peak demand are usually fossil-fuel generating stations. Using them less will mean less greenhouse gases and in the long run, it will also save money. It's expensive to build and maintain power plants that only operate during peak periods.
The rate periods are different in the summer and winter months.
-- Time of Use Page Content -->
Winter Weekdays (November 1 to April 30)
There are two peak periods during the winter months: in the early morning and in the evening. During these times, increased space heating, lighting and appliance use is common.
Off-Peak (7 pm to 7 am and all day weekends and holidays)

Mid-Peak (11 am to 5 pm)

On-Peak (7 am to 11 am and 5 pm to 7 pm)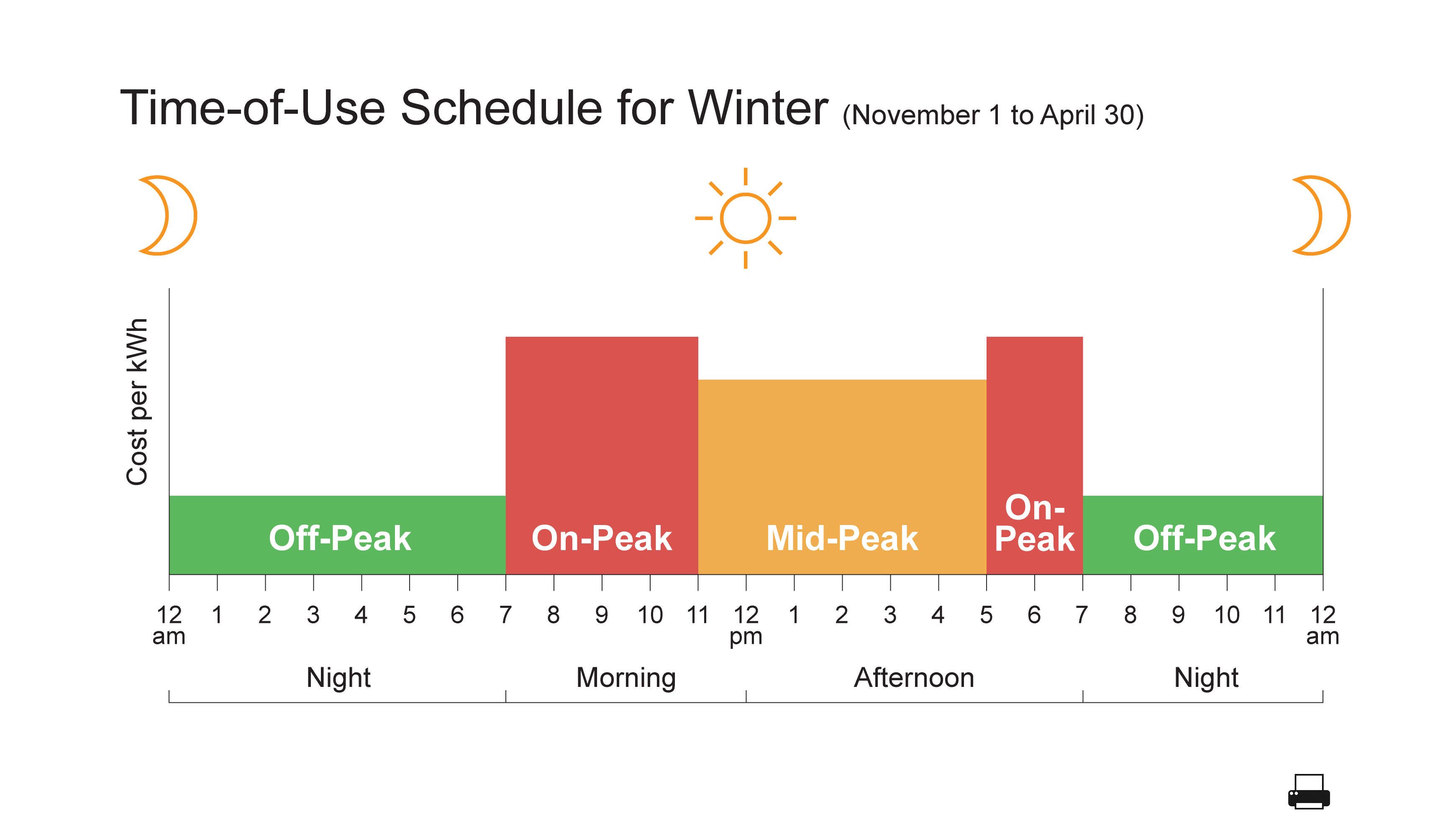 Summer Weekdays (May 1 to October 31)
The highest energy prices occur over the afternoon, when air-conditioning use is greatest.
Off-Peak (7 pm to 7 am and all day weekends and holidays)
Mid-Peak (7 am to 11 am and 5 pm to 7 pm)
On-Peak (11 am to 5 pm)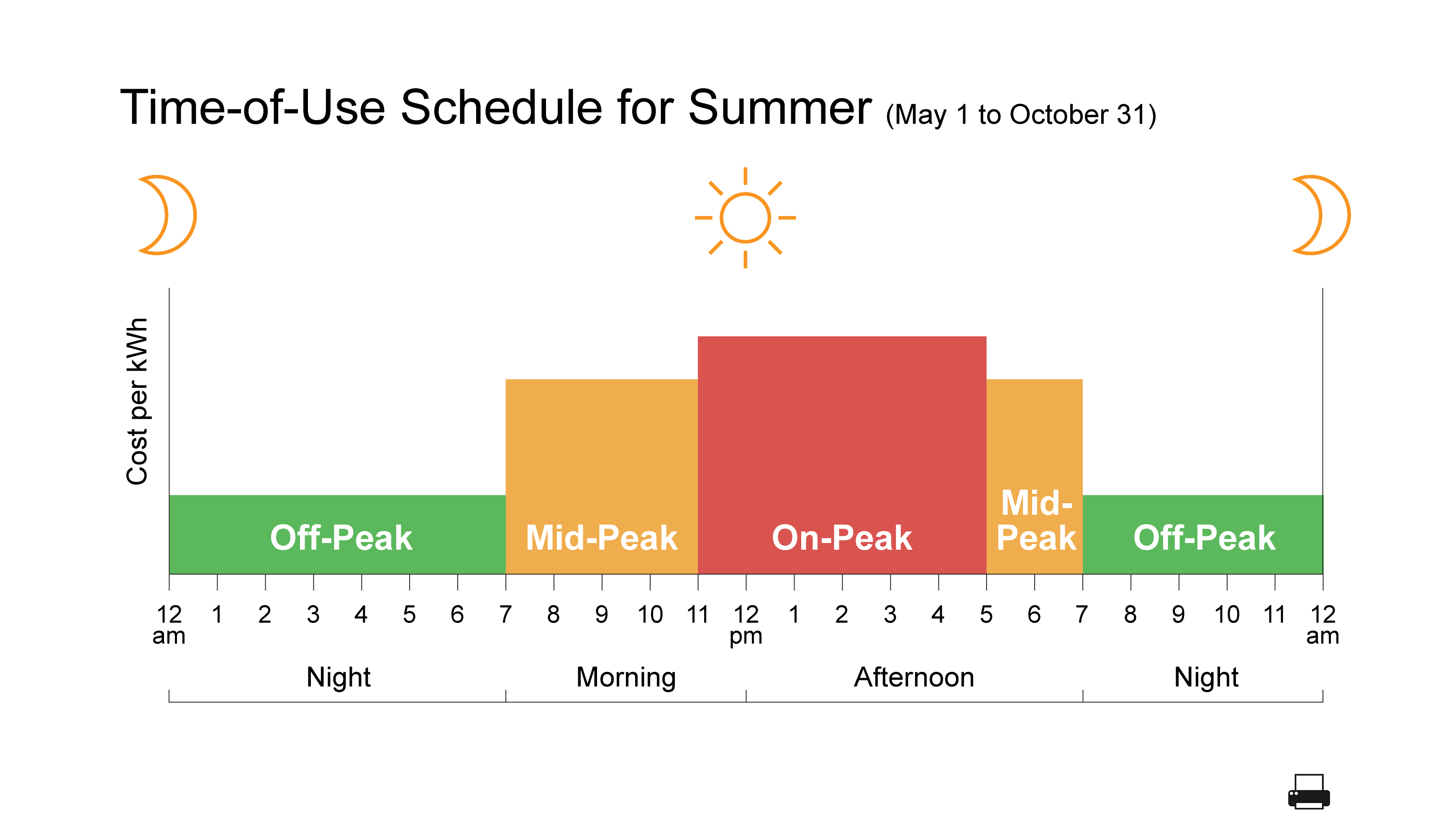 Weekends and Holidays
These periods are all off-peak, both summer and winter. View the current Holiday Schedule.
-- Rate Period Charts -->
Thank you for your feedback.
-- Feedback -->