Mobile App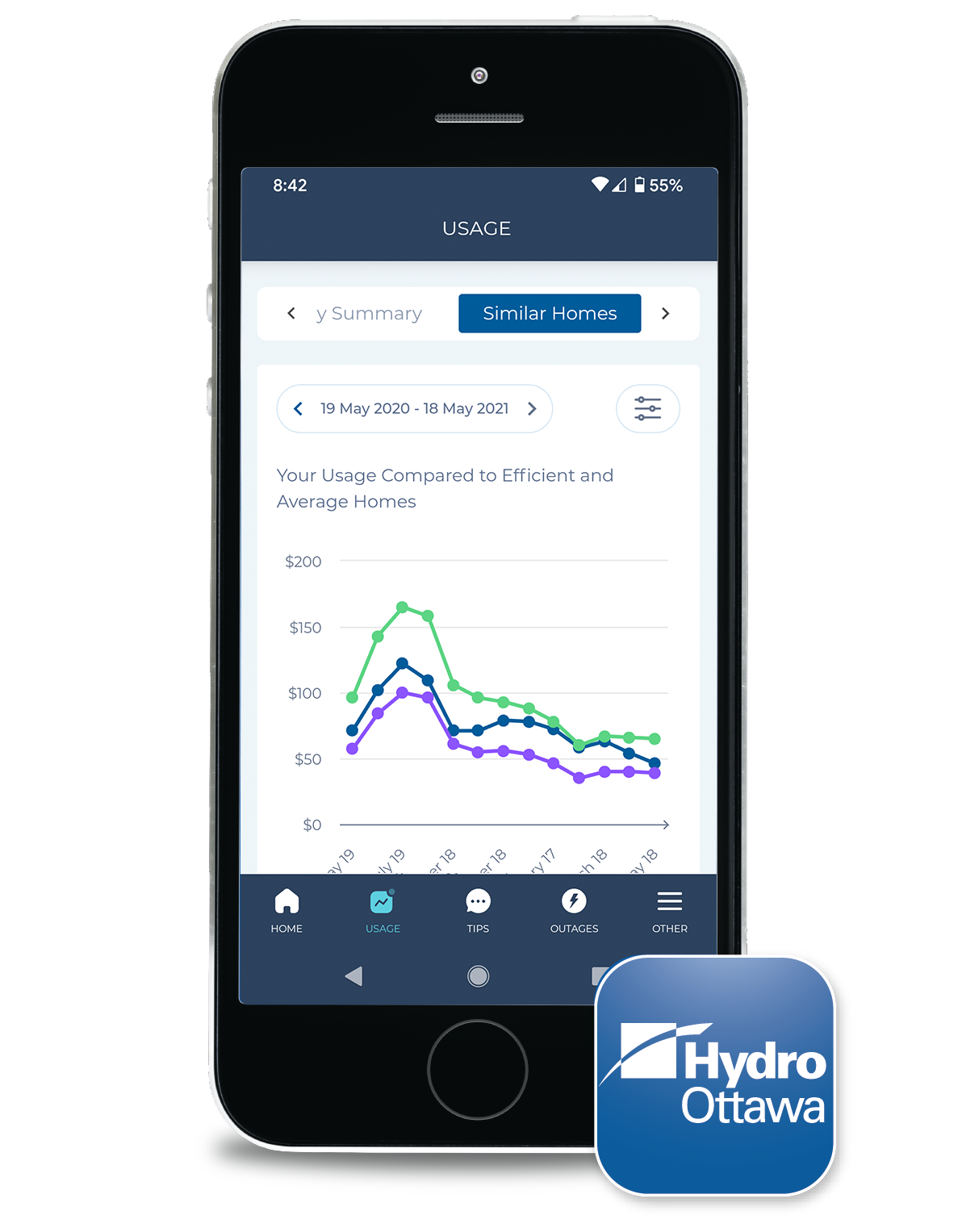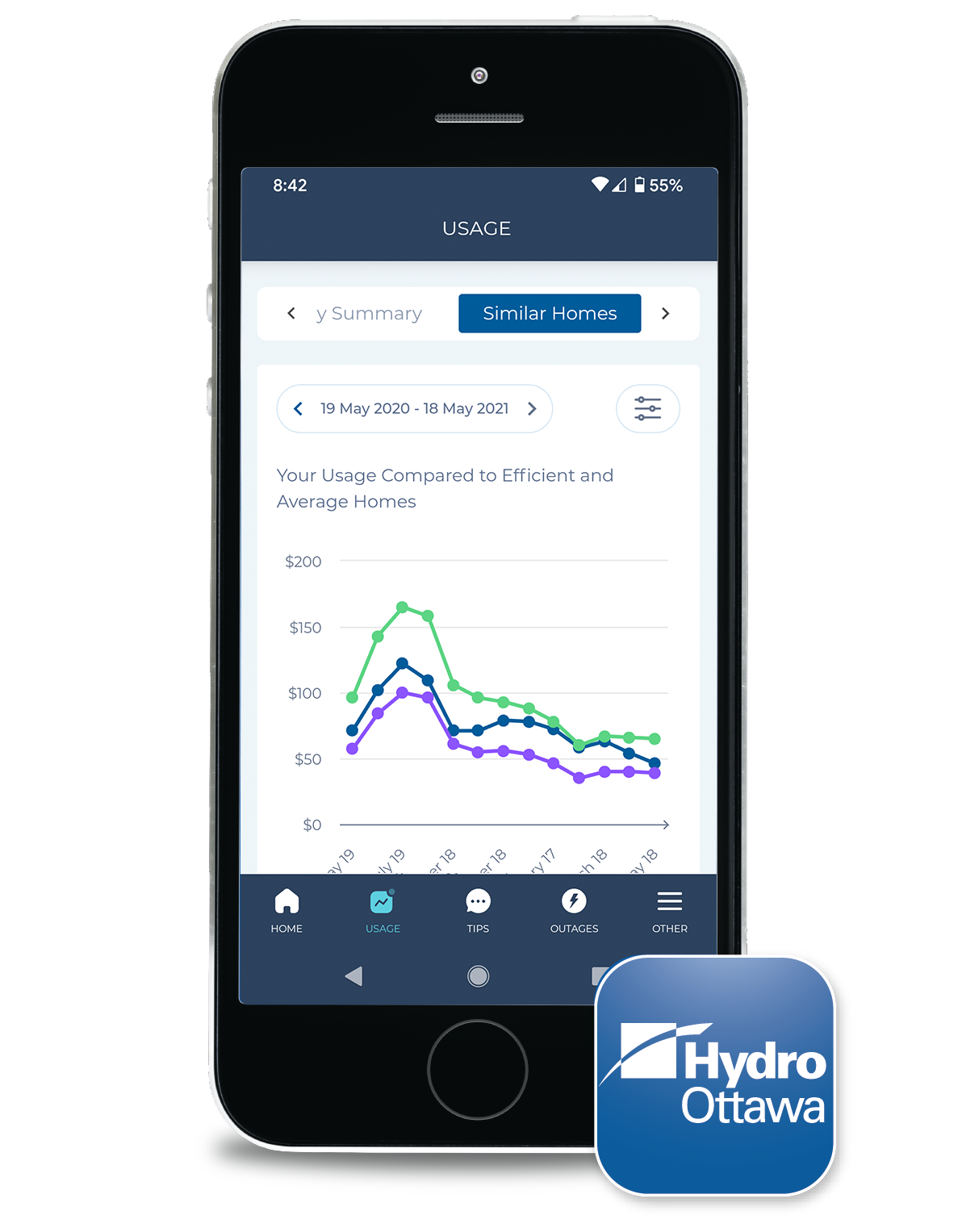 The power to simplify your life
Get timely tips and insights personalized for your account.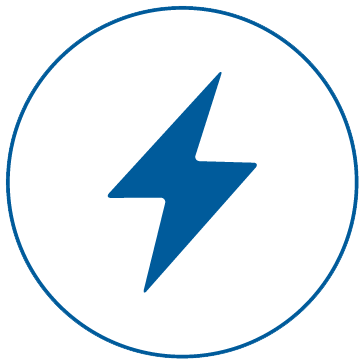 Review electricity usage and cost information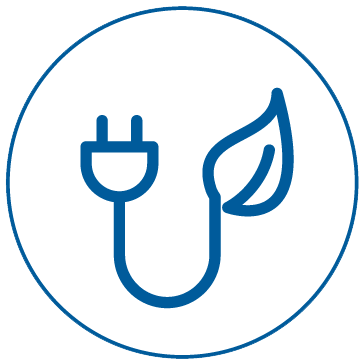 Get actionable energy-saving tips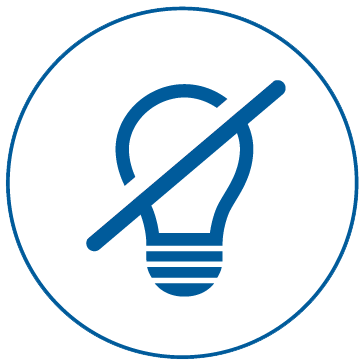 Access the latest information on power outages
The Hydro Ottawa app delivers timely notifications and relevant insights about your electricity usage.
---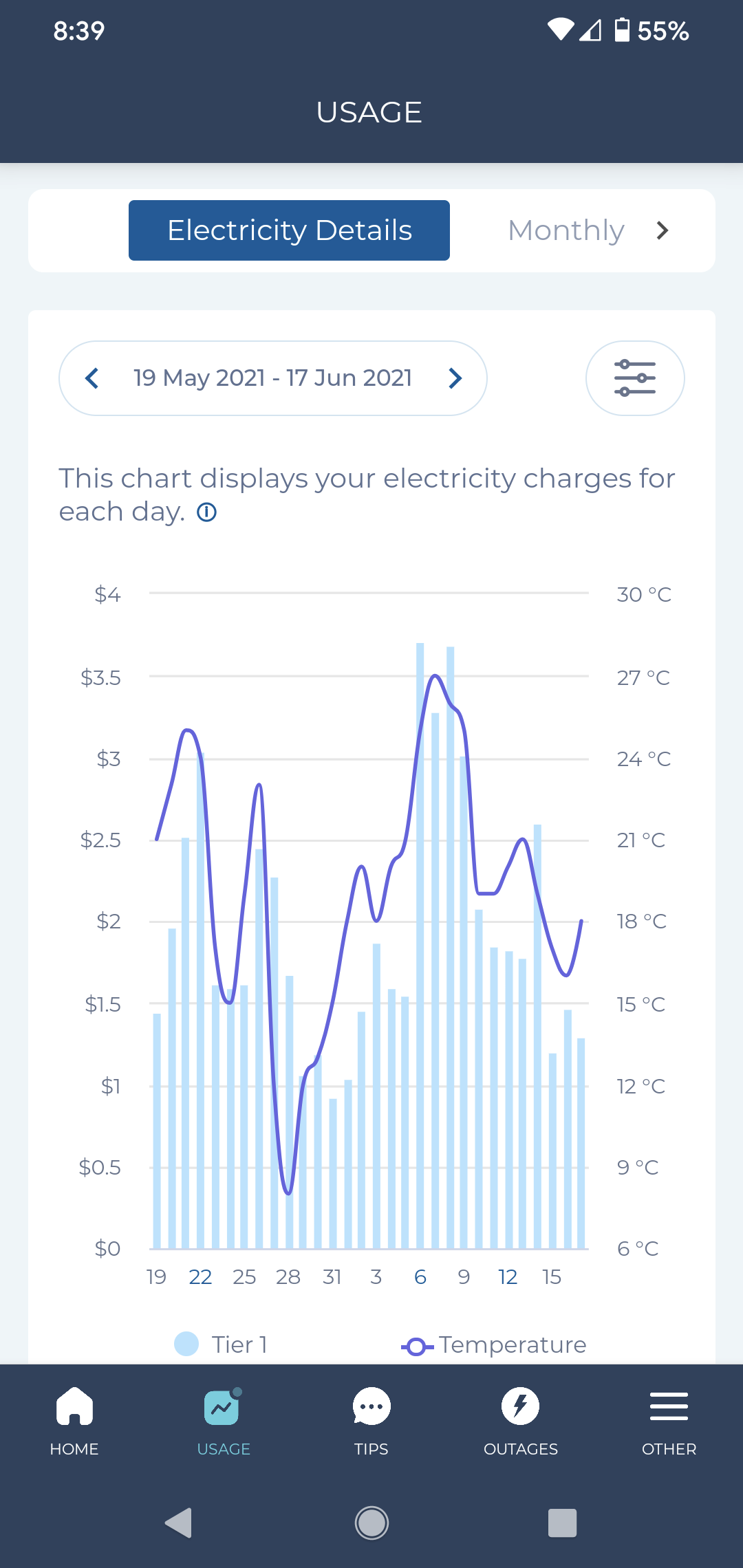 Electricity Usage
Monitor your electricity usage during different Time-of-Use periods and see a breakdown of your consumption.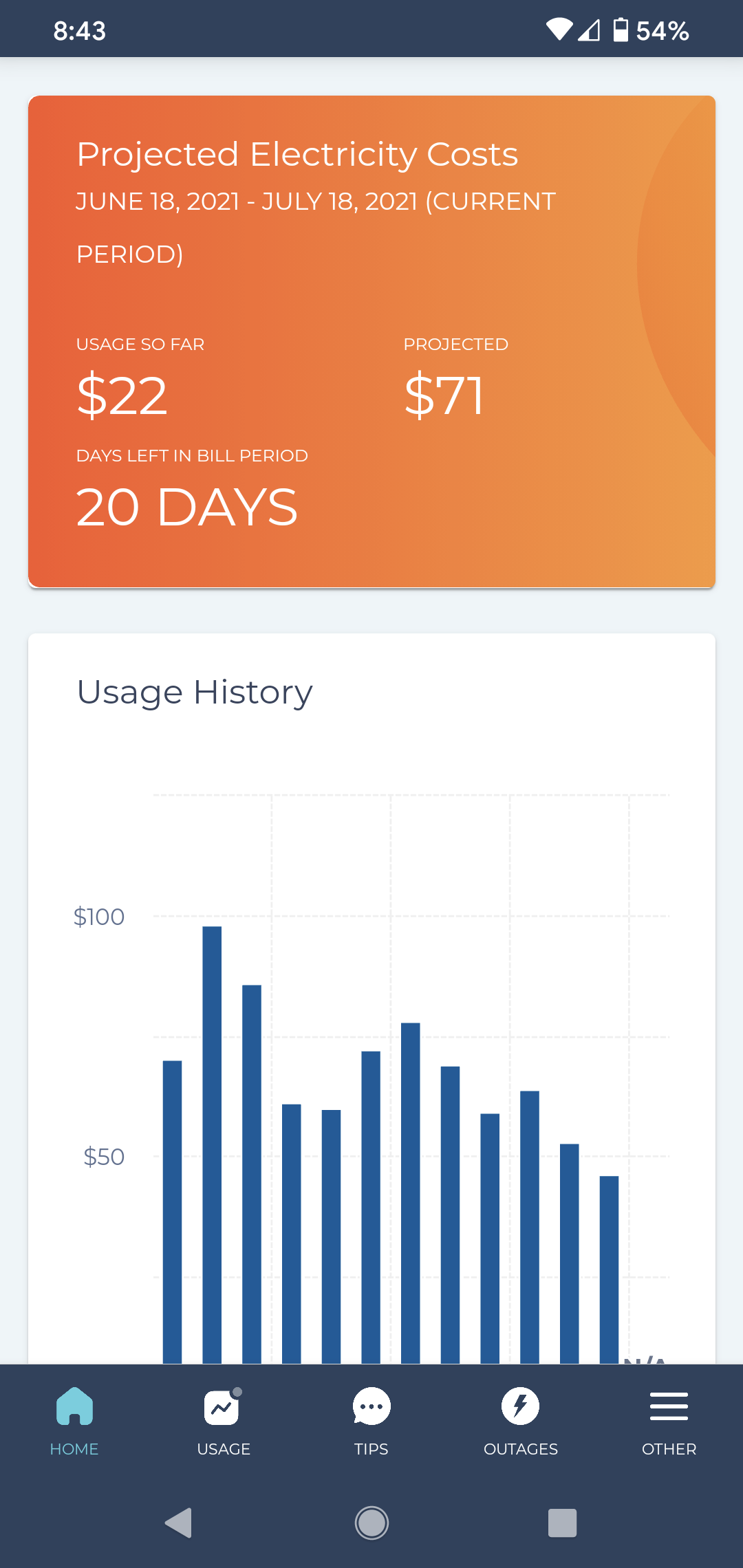 Estimated Cost
See the estimated cost for the electricity portion of your bill, which is updated daily based on your home's actual usage.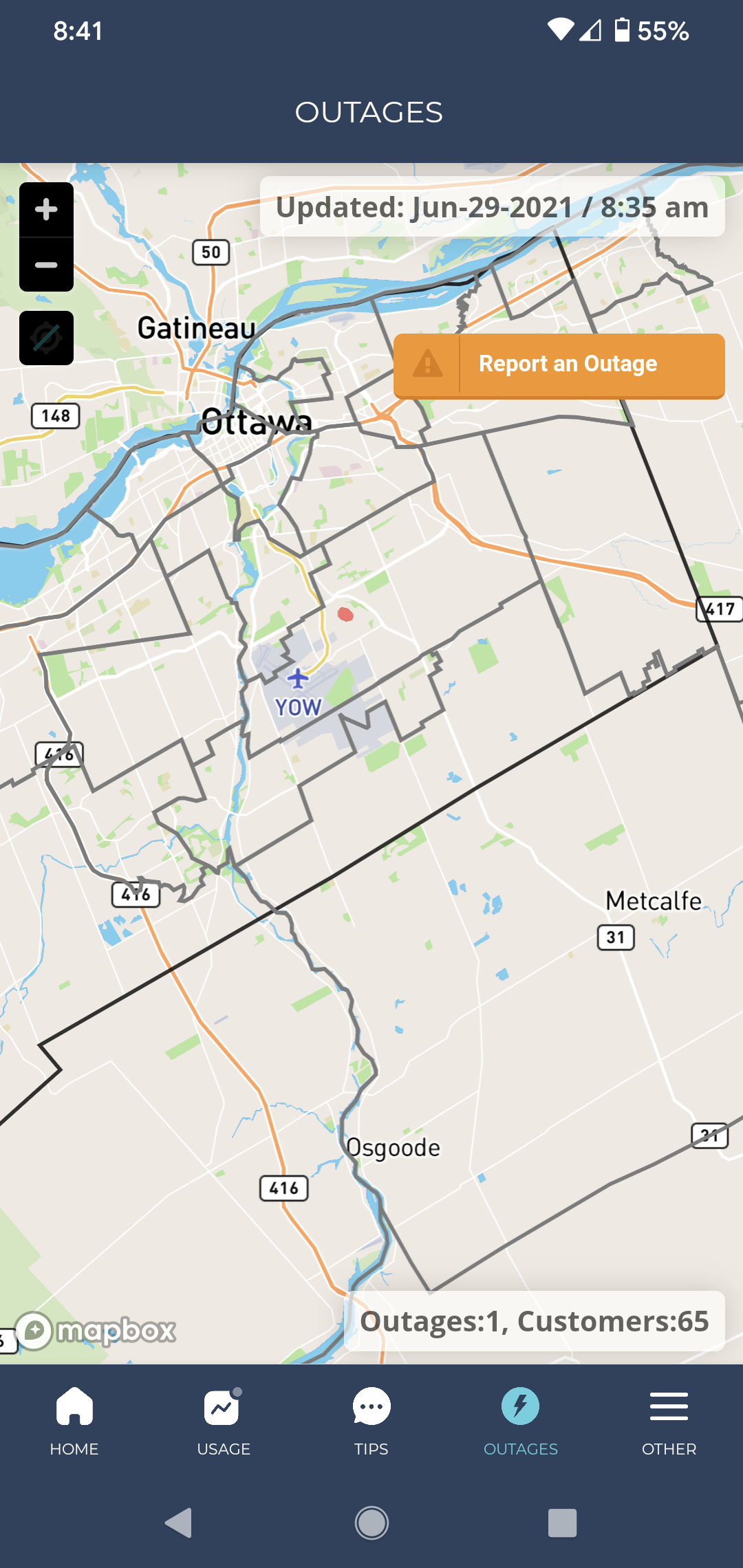 Outages
View our power outage map to see information on current power outages throughout the city.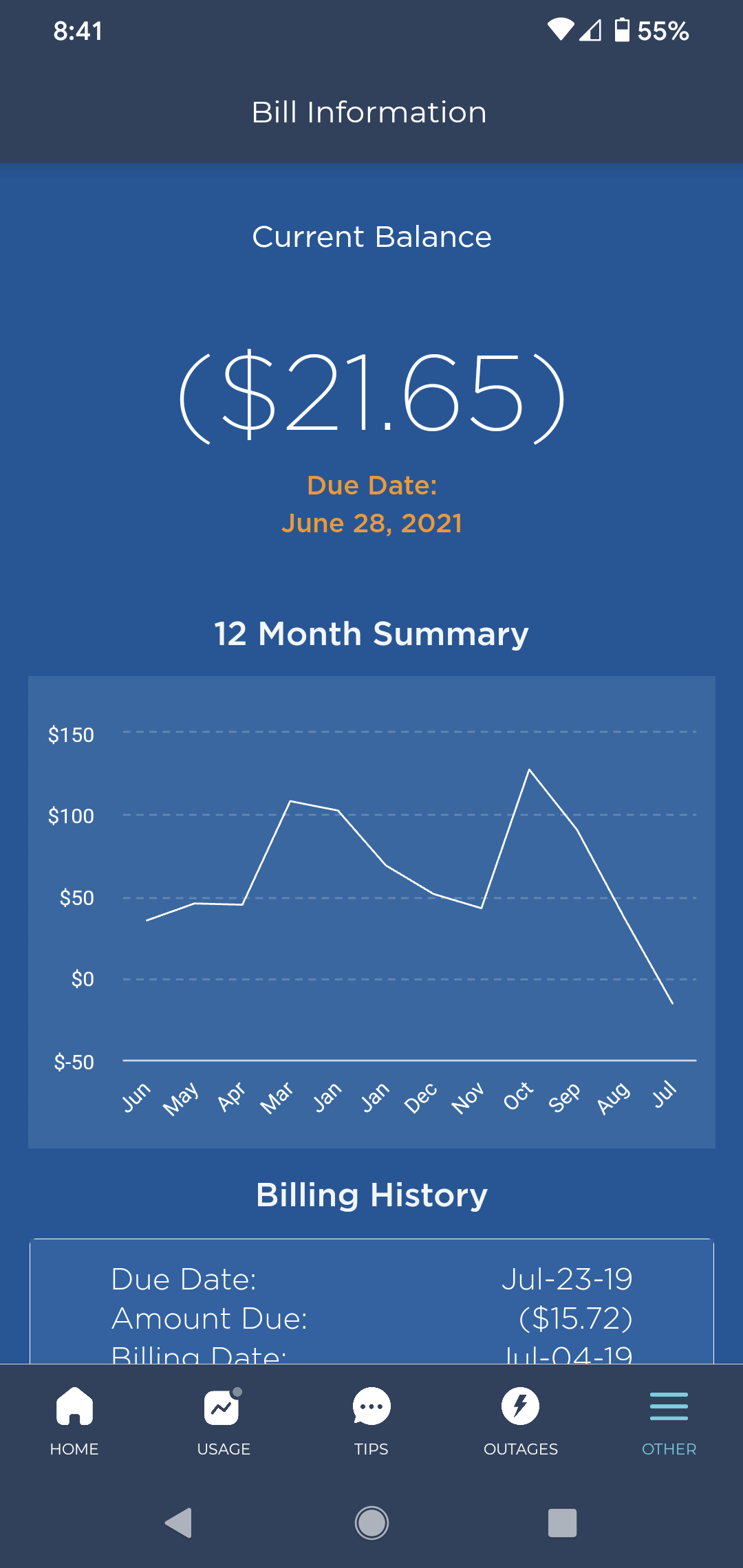 Bill Information
Access your account balance for your total bill. Review your billing history and discover trends in your usage from bill-to-bill.
How to Get the App
The Hydro Ottawa app can be downloaded for free through the Apple App Store and the Google Play Store.
Once the app is downloaded, you can login using your email address, Facebook account or Google account.
Important notice (iPhone users only): Logging in using your Facebook or Google account information is currently not supported for iPhone users on our mobile app. If you are having difficulty logging in, please contact us and we will set up your email address to log into the app.
Only residential customers with a Hydro Ottawa online account will be will be able to login to the app.
If you aren't currently signed-up, registration is easy. You will need your most recent Hydro Ottawa bill in hand to complete the process online or by telephone.