Take your energy savings outside!
Book the Conservation Team for your community, business or school function.
Hydro Ottawa's Conservation Team is taking its electricity conservation message into the community.
Ask the Conservation Team to be a part of your next event and help promote the development of a lasting conservation culture in Ottawa.*
---
Ottawa Home & Garden Show

March 23-26
EY Centre - 4899 Uplands Dr.
Booth 2021
Visit our energy experts at the Ottawa Home & Garden Show. Discover the difference LED lighting can make with our interactive lighting displays. Get answers to your energy-saving questions and stock up on Save on Energy coupons.
For details on the show, and tickets, visit ottawahomeshow.com
Coupon Event

Saturday, April 1 @ 10am-2pm | Lowe's - 340 West Hunt Club
Sunday, April 2 @ 10am-2pm | Lowe's - 5577 Hazeldean Road
Saturday, April 8 @ 10am-2pm | The Home Depot - 3779 Strandherd
Saturday, April 8 @ 10am-2pm | The Home Depot - 1616 Cyrville
Sunday, April 9 @ 10am-2pm | The Home Depot - 10 Frank Nighbor Pl
Saturday, April 22 @ 10am-2pm | Rona - 585 West Hunt Club Road
Need help navigating the lighting aisle? The Conservation Team will be at select hardware stores to help you out. Don't forget to bring your burnt out bulb to narrow down the search and your Save on Energy Coupons.
Earth Day Event

April 22 @ 2pm-4pm
Riverside Park Community Centre, 3320 Paul Anka Dr
Let's EarthPLAY on Earth Day! Join the guided tour of McCarthy Woods and/or learn about the available evironmental initiatives throughout the city. For event details, visit rileybrockington.ca.
---
These resources can help you on your way to managing your electricity use.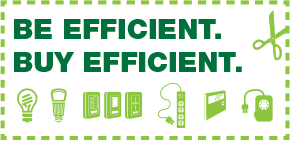 Save on a wide range of energy-efficient products.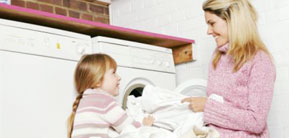 Learn new ways to save energy at home.
*Events will be considered on a first come first serve basis. We reserve the right to change the conditions of the program at any time.