By participating in the peaksaver® program, our community has been able to reduce the demands on the electricity system during critical peak periods.

Thank you for your ongoing participation.
The free thermostat and energy display offer is now closed.
Manage your thermostat remotely
Enjoy the convenience of managing your peaksaver thermostat from anywhere, anytime.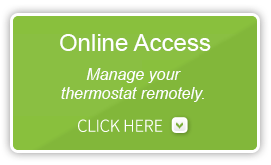 ---
How the peaksaver program works
When the use of electricity is greatest a signal may be sent to your enrolled appliance to reduce its electricity use.
Central Air Conditioners
In the case of your central air conditioner, it may be paused for 18 minutes and released to run for 12 minutes in intervals over a maximum of four hours. The furnace fan will continue to run during this time.

Most participants in program pilots noted that they could not feel a noticeable difference in temperature.
Electric Water Heaters
In the case of your electric water heater, it may be paused for a maximum of four hours. Your water heater should have a reserve of hot water for your use during this time.
When can my peaksaver devices be activated?
Activations only occur on weekdays in the summer from May 1st to September 30th.
Activations will not occur on mornings, weekends or holidays.
Activations are rare.
You can opt out with advance notice by calling 1-866-813-2226.
peaksaver Support
---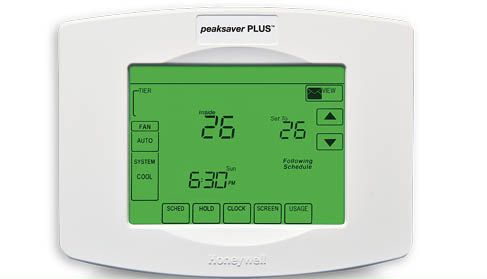 Utility Pro
Questions? Call 1-866-813-2226
Quick Reference Guide
Adjusting from Heat to Cool
Adjusting from Cool to Heat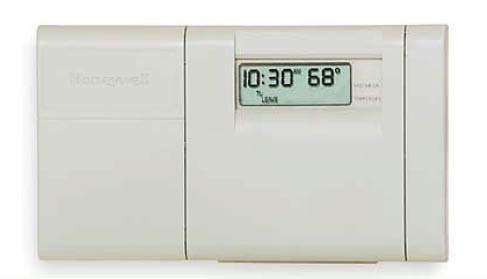 Express Stat
Questions? Call 1-866-813-2226
Quick Reference Guide
Adjusting from Heat to Cool
Adjusting from Cool to Heat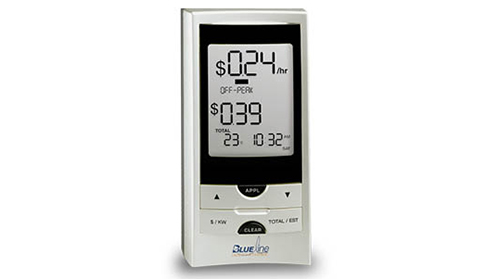 Energy Display
Questions? Call 1-866-607-2583
Energy Display User Guide
Energy Display Installation Guide
Current Time-of-Use Rates
Update Energy Display Clock