As kids are settling back into their school routines, it's easy to hear the groans that come with that painful transition. School and learning can have a bad rep for being boring – especially compared to the freedom of summer. But, thankfully, it doesn't need to be, at least not when it comes to learning about energy!
At Hydro Ottawa, our hope is to spice up energy-related education any way we can. Keeping up with status quo is not an option if we want to inspire the next generation to think outside the box and develop a greener future. As a means of supporting this movement, Hydro Ottawa has partnered with Relay Education – a Canadian charity that is dedicated to delivering innovative, hands-on programming on renewable energy – to inspire Ottawa elementary and secondary school children as they learn about science, renewable energy, and career possibilities that are growing as a result of a shift to a more sustainable energy sector and economy.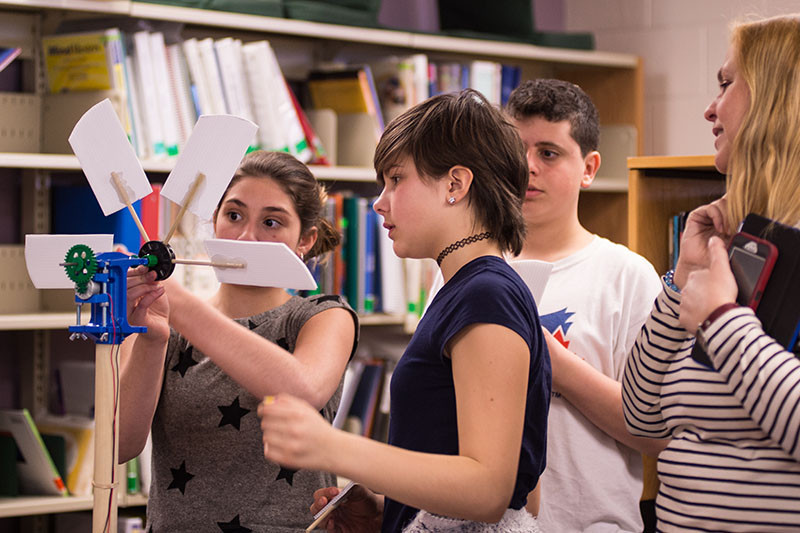 The goal is to transform youth into future energy advocates through making energy learning fun. And, here are some of the ways that we're already working together with Relay Education to do just that:
Hands-on Workshops:
Rather than passive learning where students simply listen to the facts, Relay Education organizes workshops that include hands-on learning, where they get to see, touch, interact and experiment with the concepts and technologies related to the workshop.
 
Building Confidence (& Cool Designs):
Through design challenges and the opportunity to build out designs relating to renewable energy technologies, like solar and wind, we hope to empower kids to "do-it-themselves", and achieve a sense of ownership over their creations; building up their confidence as they explore and interact with these technologies.
 
Developing a Vision for the Future:
To help students see how they can contribute to the future of energy on a career-level, we are partnering with Relay Education to provide career coaching. Students will learn how their interests, skills and passions can align with sustainable, environmental and energy-related careers.
Each of these elements is building what I like to call 'Energy Literacy.' The more we can engage young minds (and older minds, like mine!) and help them understand the foundational elements of energy, the more we can help them dream and build a greener, more sustainable future.
To learn more about Hydro Ottawa's partnership with Relay Education and our vision behind energy literacy, check out our ThinkEnergy podcast where I interview the Executive Director of Relay Education, Wesley Normington. Click here to tune in!
---
This article was written by Dan Seguin, Manager of Media & Public Affairs at Hydro Ottawa.