On September 21, 2018, six tornadoes ripped through Ottawa-Gatineau and surrounding areas; destroying homes, trees, hydro poles and so much more. For a city that rarely faces natural disasters of this kind, no one anticipated the extensive damage that this storm would leave behind.
In the midst of the devastation, there was beauty in the way that our city banded together. Residents, businesses and other organizations jumped into action, clearing debris, sharing hot meals, opening up homes or offices, and helping out however they could. The community also took care of the Hydro Ottawa crews and the additional supporting electrical workers, providing uplifting support in the form of coffee, snacks and ongoing words of encouragement both in person and online. Your support fueled them while they worked around the clock to restore power to 95 per cent of residents within 72 hours.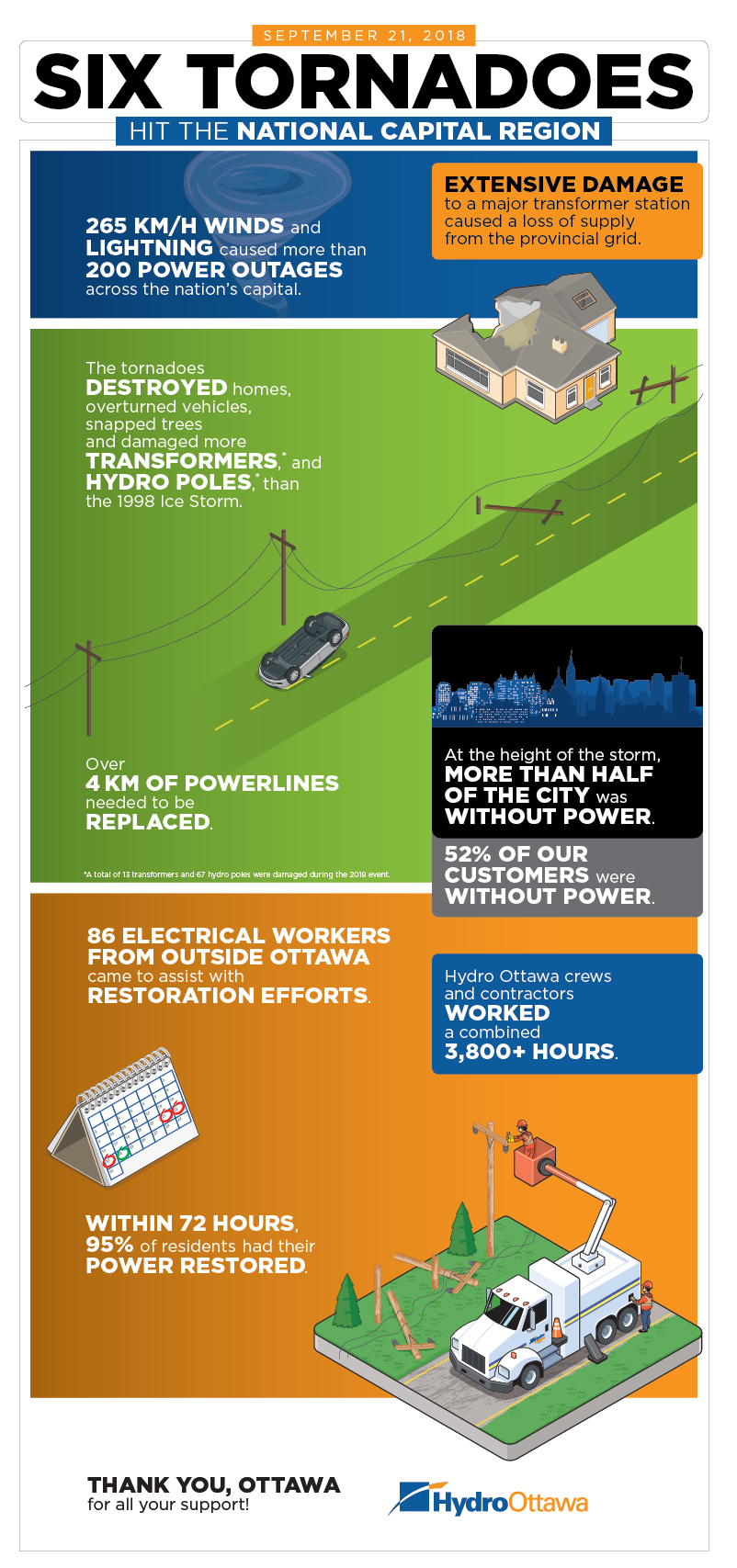 Thank you to all the emergency responders, workers, and residents of Ottawa for the incredible support they provided to their neighbours, their communities and our crews.