The diagrams below illustrate the parts of the electricity distribution system that provide power to your home.
Customer-owned power lines do not supply electricity to other customers and are typically found on a pole within your property's boundary. It is your responsibility to trim trees and vegetation around these poles and power lines, as they direct electricity to your home or buildings on your property.
Hydro Ottawa-owned overhead power lines are usually not found on private property, but rather run along the road and supply power to multiple customers. Hydro Ottawa is responsible for managing tree trimming on the road allowance.
Use the slider on the illustrations below for an interactive view of the equipment. Moving the slider to the right will highlight all customer-owned equipment in blue. Moving the slider to the left will highlight all Hydro Ottawa-owned equipment in yellow. These pictorial representations are for informational purposes only, and do not replace or override the official standards of the Electrical Safety Authority.
Above Ground Wiring
---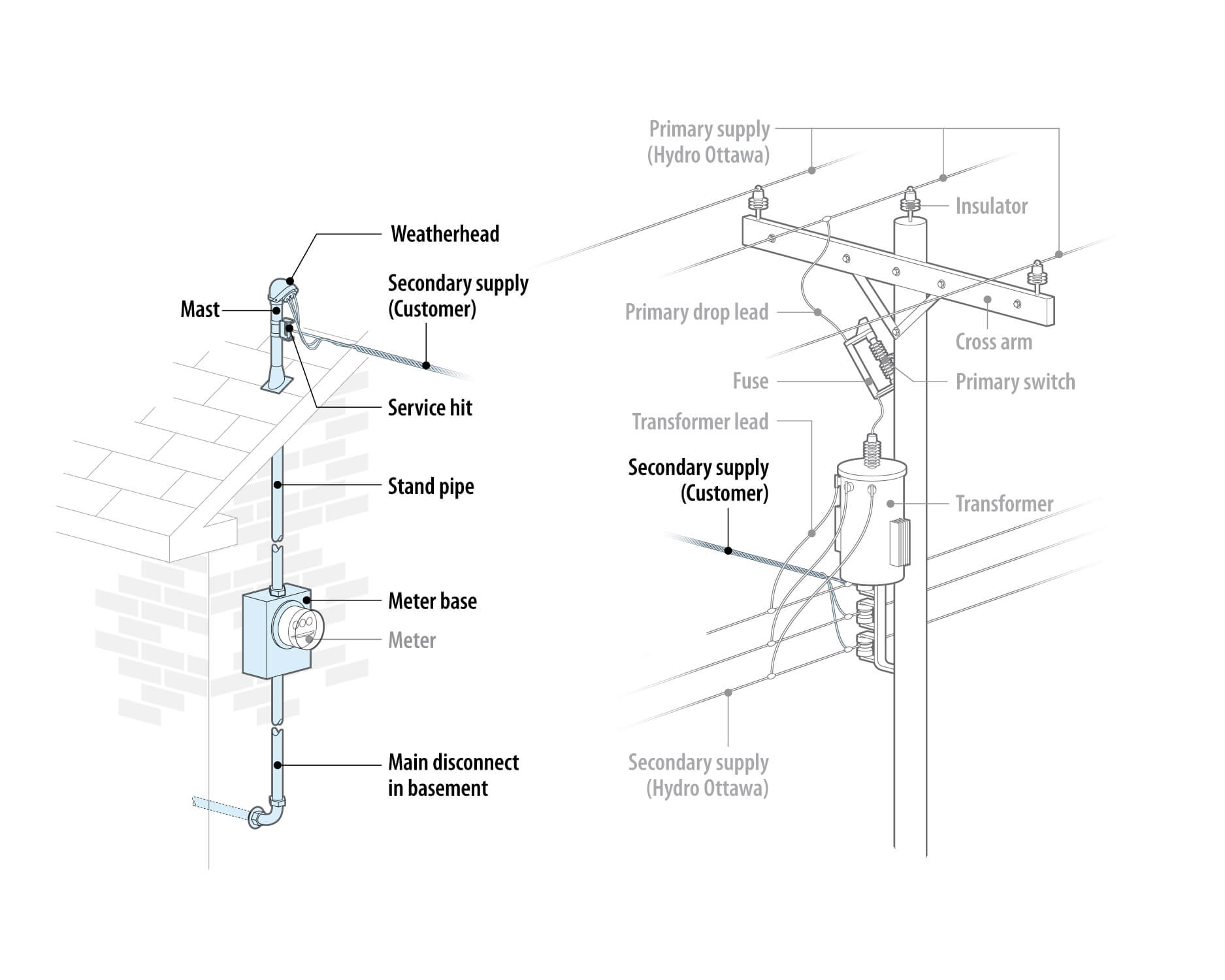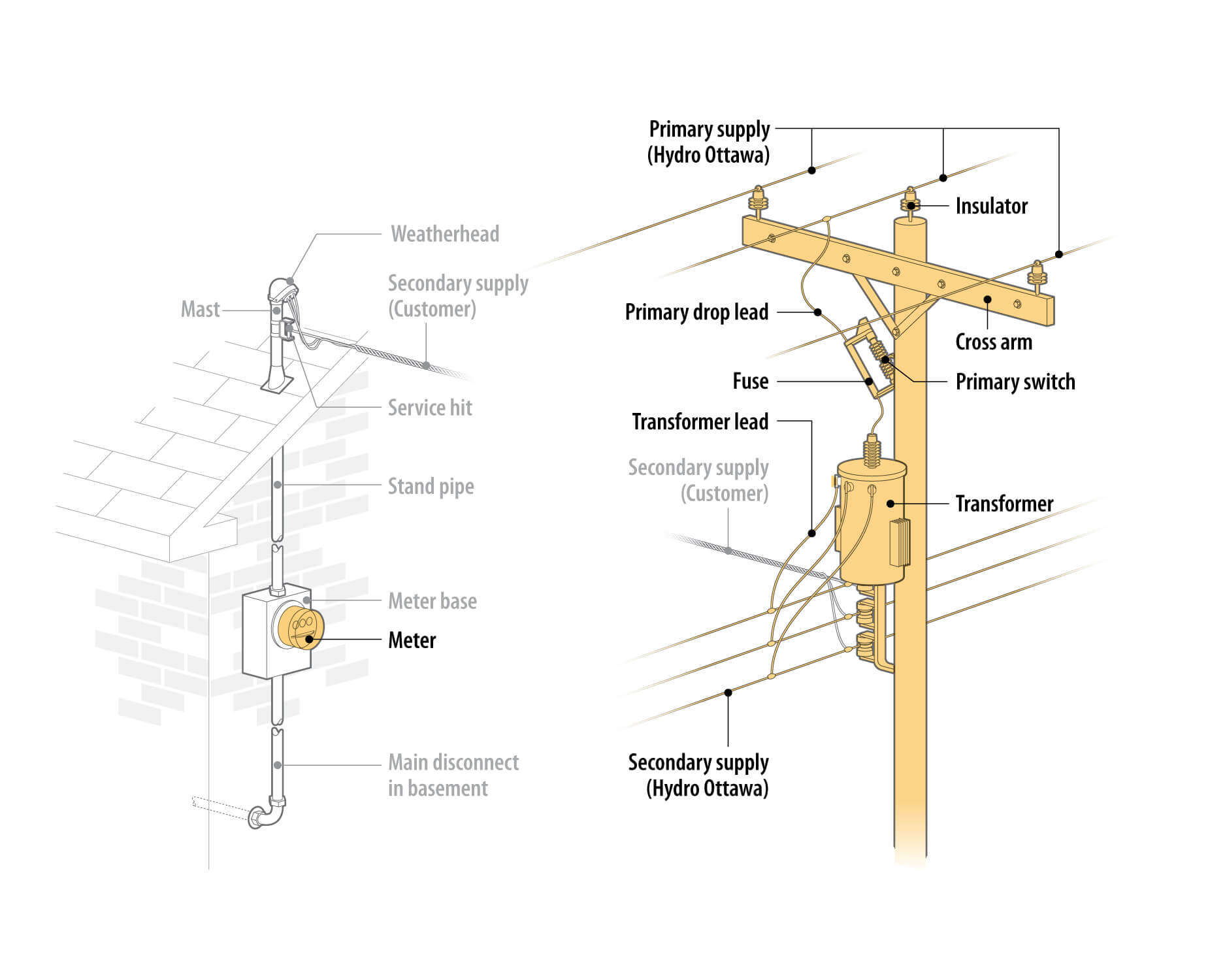 Underground Wiring
---