Canada is putting as much pollution into the atmosphere as it did a generation ago; emitting 730 million tonnes of carbon dioxide and other greenhouse gases each year. Due to extreme weather events caused by climate change, that just isn't sustainable any longer. In November 2020, the Government of Canada introduced a bill to legislate net-zero emissions by 2050.
To be clear, in order to achieve net zero, you must remove as much (or more) greenhouse gas emissions from the atmosphere as you put into it. It's an audacious goal whether you are taking it on as an individual, a family, a company with hundreds of employees, or a country of millions.
In December 2021, Hydro Ottawa announced that it was committing to making its operations net zero by 2030. When it succeeds in its eight-year mission, it will be the first municipally-owned utility company in Canada to boldly go where no other has gone before.
"It's our moon shot," says Bryce Conrad, President and CEO of Hydro Ottawa.
Conrad is referencing the 1969 moon landing of Apollo 11; a source of inspiration behind the utility's announcement. Back in 1961, then President, John F. Kennedy announced in Congress that before the decade was over, the United States would land a man on the moon and safely return him back to earth. At the time, it had never been done, and the technology, technically, didn't yet exist to make it happen.
Image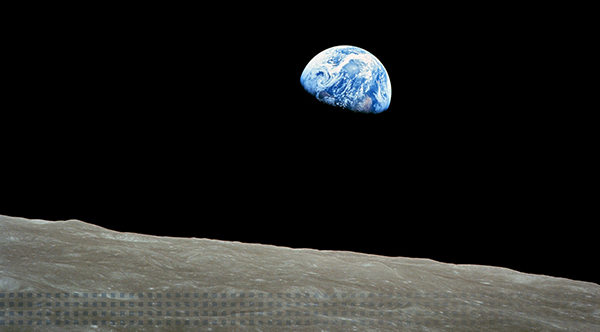 Experts have said the same thing with respect to Canada's ambitious goal to be net zero by 2050. While the technology exists to get us close, some of what's required to get to the finish line hasn't been invented yet. Conrad believes that when there is a social need for change, technology isn't far behind to help make the 'impossible' possible.
"There is no 'business as usual' for us anymore," says Conrad. "In Ottawa, climate change is very real. In the last few years alone, we've lived through ice storms, floods, tornadoes, heat waves and major wind storms. The societal pressure to address climate change is the rocket fuel that's going to drive new technology and innovation in the energy sector. We may be shooting for the moon, but we're also following the science to get there."
The utility has been building an impressive resume in the area of sustainability for approximately a decade, including being recognized as Ontario's largest municipally-owned producer of green power (generating enough renewable electricity to power 107,000 homes annually) and being selected ten times as one of Canada's Greenest Employers. A list of its accomplishments can be seen in the net zero announcement itself, but also in recent blogs, and recognition from the Canadian Electricity Association (CEA) in 2021 for two innovative sustainability projects like the new pollinator meadow in Nepean and zero-carbon Zibi Community Utility in the downtown core. Definitely not 'business as usual' for a local utility.
Most recently, the company achieved the distinguished Sustainable Electricity Company designation from the CEA, making it the 11th CEA member in Canada and the third in Ontario to do so.
"The Sustainable Electricity Company designation was a whole-of-company effort and really led to this moment," says Conrad. "It became our North Star, and when we reached that destination together as a team, it sealed the deal for me with respect to setting an unflinching timeline for our net-zero goal. It's going to happen and we're going to achieve it together, because we have the best and the brightest."
The company is currently developing a detailed action plan to guide its course to net zero, working with customers, employees and partners along the way. Hydro Ottawa also refreshed its third corporate strategy (2021-2025), placing even more emphasis on how sustainability will continue to be integrated into its business decisions. That plan will be released in early 2022, but Conrad is quick to point out that the customer remains at the centre of everything the company does.
"As the electricity landscape continues to transform, the key is to do it in such a way that it is equitable and affordable for all customers to participate in a smart energy future," says Conrad. "By ensuring we have the proper support in place to help customers realize their sustainability and net-zero goals, we will reach ours. No one can be left behind."
While the electricity industry is often singled-out in conversations surrounding climate change, more than 80 per cent of the electricity in Canada comes from non-emitting sources (Ontario's electricity sector is one of the cleanest in the world, producing 94 per cent of electricity completely free of GHG emissions). Conrad believes that utilities are going to help shape the world's energy future; with Canadian utilities at the forefront of the movement.
"You can't wait for billionaires, governments or anyone else to act," says Conrad. "You have to take responsibility for your own operations and impact on the environment. Now is the time for clear and decisive action - and yes, to shoot for the moon, too."
Stay tuned as Hydro Ottawa's net zero action plan unfolds over the coming months. We're excited to impart on this journey with you.