When your power goes out, Hydro Ottawa crews are ready to help. However, homeowners also have responsibility in responding to and preparing for emergencies.
While our crews can repair lines that are part of the main electricity grid, in some cases, power cannot be returned to customers until their home's own electrical equipment is working. Here's more on what customers are responsible for and what role they can plan in returning power to their home. 
Where the line starts 
Typically, Hydro Ottawa is responsible for the wires from the pole to the house. The homeowner is responsible for what's inside or attached to the home: that includes the service mast, the wires inside the mast, the meter base and wires from the meter base to the electrical panel. If this equipment is damaged, the homeowner must get it repaired before Hydro Ottawa can safely restore power. 
Image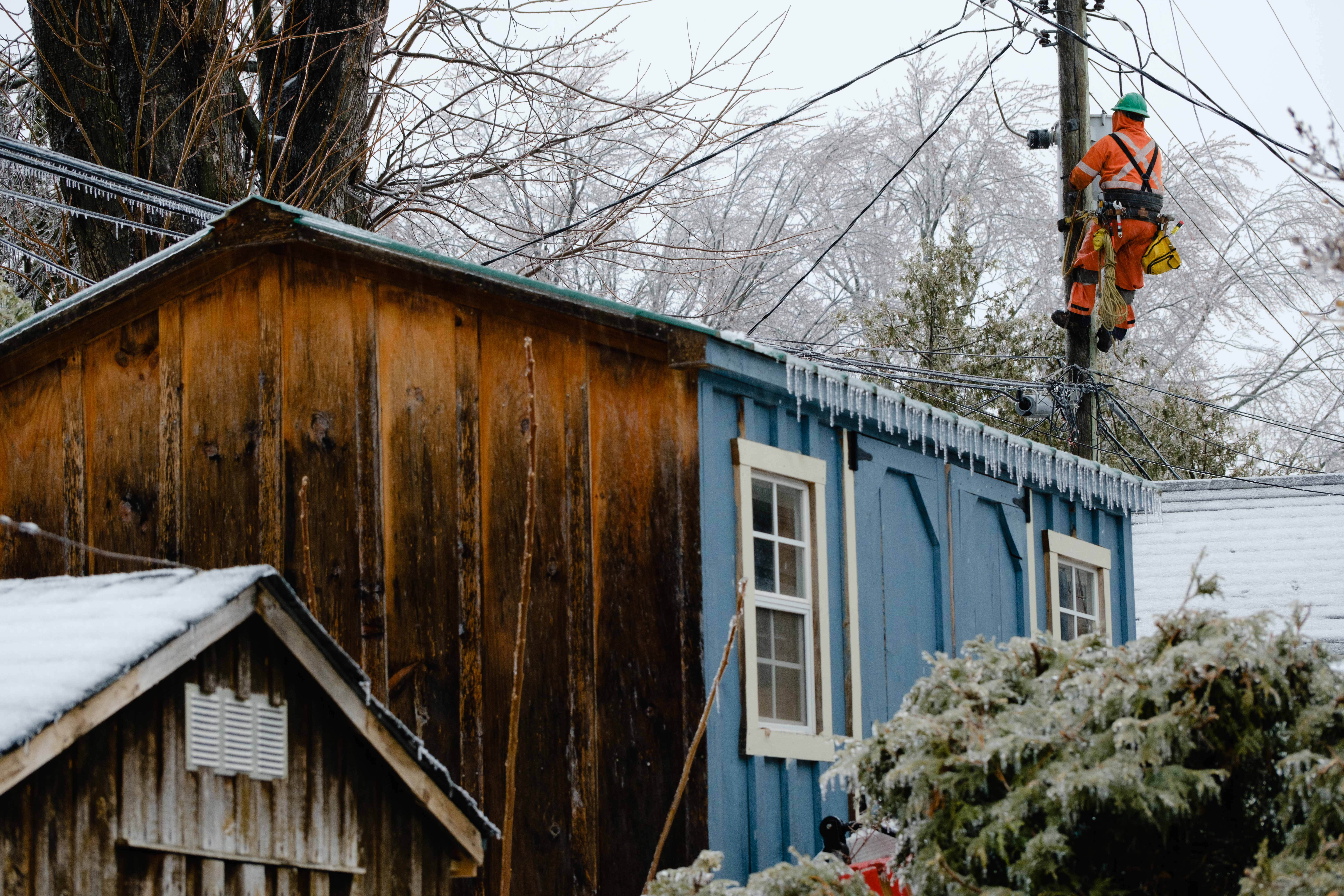 The four steps
We recommend starting the process quickly, but properly. Follow Hydro Ottawa's four steps to safety repairs:
Do not attempt repairs yourself. Stay back from the damage and avoid the risk of shock, electrocution or fire.
Scan your property. Take note of whether downed trees or branches are near overhead wires. Verify which equipment is your own. Give us a call at 613-738-6418 and report what you know. 
Hire a licensed electrical contractor. Only a qualified pro will know how to do the job properly. It requires filing for a permit with the Electrical Safety Authority, which will send an inspector to sign off on the work and inform Hydro Ottawa that it's safe to re-connect.
Contact your insurer. When the work's complete, ask for a copy of the ESA Certificate of Inspection for your records. The costs for this work are covered in many home insurance plans.
What if it's a temporary fix?
The ESA can approve temporary repairs for the sake of getting a home connected quickly, however the repair work must become a permanent part of the home's electrical system. When this happens, ESA will send a letter saying you have 30 days to make sure the temporary adjustments are in place for good. 
Staying safe at home
Many things can cause a wide-spread power outage: bad weather, lightning, defective equipment on hydro poles, to name a few. However, if your power's out and the cause doesn't seem to be from an outside source, the problem may be within your own home. Make sure you understand the electrical infrastructure you own and that it's maintained and reliable. That's the best way to ensure that if there's an outage, you're reconnected quickly. 
This is the third in a series of blogs to mark Emergency Preparedness Week, May 7 to 13. For more see the Emergency Preparedness section of our website.